Sean Penn's Son Hurls Racist And Homophobic Epithets At Photographer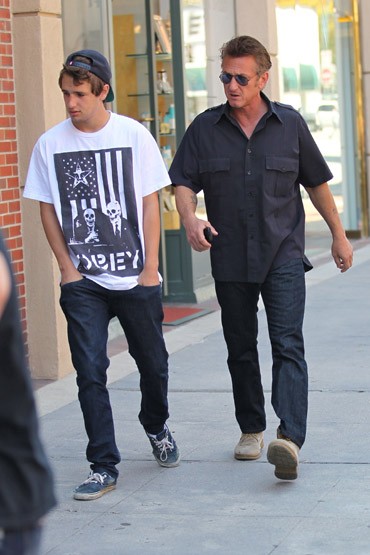 Sean Penn's son Hopper has apologized after calling a photographer a "n----r" and a "f----t" and ramming into him.
The 19 year-old was following his father into a medical building when he was approached by an African-American photographer. According to TMZ, Hopper shoved the photographer and screamed "F--- you ... you're a f---ing f---ot ... shut up you f---ing n---er."
Nearby police officers overheard the commotion and approached the photographer. Sources say that the man said there was just a verbal argument and there was no need to press charges against the actor's son.
Hopper has since told TMZ, "I was accosted by paparazzi and made to feel like an animal - threatened and under attack, but that does not condone my own actions."
"I deeply regret my choice of words."
About four years ago, Sean Penn was given three years probation for kicking a photographer that accosted him.