Sean Penn Mourns The Death Of Venezuelan President Hugo Chavez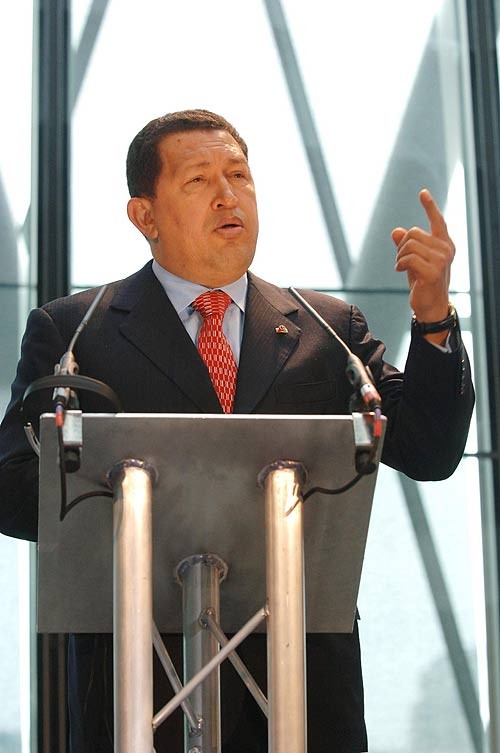 Venezuelan President Hugo Chavez has lost his battle with cancer at age 58.

The socialist leader's death was confirmed after weeks of speculation on his failing health by Vice President Nicolas Maduro, who announced the news during a televised speech on Tuesday.

Chavez was diagnosed with cancer in 2011 and underwent four surgeries, the most recent of which occurred in Cuba in December. He returned to Venezuela last month and developed a respiratory infection that ultimately led to his death.

Doctors discovered a tumor the size of a baseball near his pelvis in 2011.

Maduro accused "enemies" of the country of giving Chavez cancer and also accused two U.S. diplomats of attempting to incite opposition of the government amongst the nation's military.

Chavez, who was voted into office in 1999, had won re-election for his fourth term as president last year, but because of his declining health he was never officially sworn in. Maduro will act as president until special elections can be held sometime within the next month.

Actor Sean Penn, who's been heavily criticized over his friendship with the South American leader over the years, released a statement on his pal's death on Tuesday.

"Venezuela and its revolution will endure under the proven leadership of Vice President (Nicolas) Maduro," said Penn. "Today the United States lost a friend it never knew it had. And poor people around the world lost a champion. I lost a friend I was blessed to have. My thoughts are with the family of President Chavez and the people of Venezuela."

Director Oliver Stone, also a good friend of Chavez's, released a statement via his publicist, saying, "I mourn a great hero to the majority of his people and those who struggle throughout the world for a place. Hated by the entrenched classes, Hugo Chavez will live forever in history.

"My friend, rest finally in a peace long earned."

Interesting fact: Chavez, a proponent of socialism, died on the same day as Russian leader Josef Stalin.