Sean Penn Attends Venezuelan President Hugo Chavez's Funeral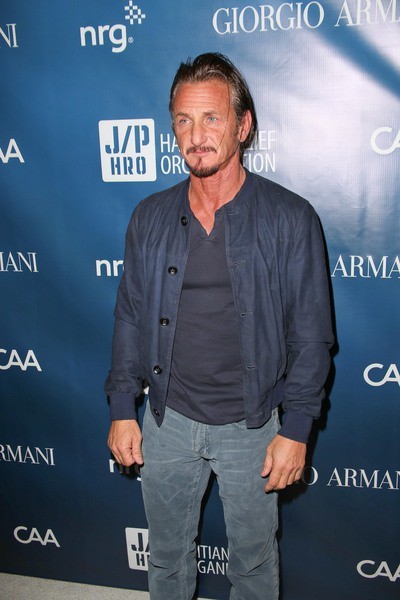 On Friday, Sean Penn mourned Venezuelan President Hugo Chavez at his state funeral and paid his final respects to his unlikely pal.
The controversial politician died of cancer on Tuesday and Penn, one of Chavez's most vocal supporters in Hollywood, paid tribute to the late politician by calling him "a friend I was blessed to have".
Penn joined world leaders, including Iran's Mahmoud Ahmadinejad and Cuba's Raul Castro, and civil rights activist Reverend Jesse Jackson at the military academy memorial in Caracas, where conductor Gustavo Dudamel led the Venezuelan youth orchestra in a rendition of the National Anthem.
Funeral goers listened to the music of Chavez's youth and watched as a sword belonging to his hero, 19th century liberator Simon Bolivar, was placed on his flag-draped coffin.
Vice President Nicolas Maduro delivered the eulogy, while Reverend Jackson also addressed the crowd and prayed for God to "heal the breach between the U.S. and Venezuela", referring to the tense relationship between the two countries' governments due to Chavez's outspoken anti-America stance.
President Barack Obama did not attend the funeral, but Maduro - who has taken over as Venezuela's leader until a new election can take place - made sure to thank the politician for sending a delegation, including New York Democrat, Representative Gregory Meeks, to represent the States at the service.