Sean Paul Quits Smoking Pot, Now He Drinks It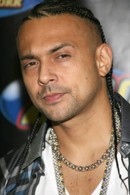 Dancehall star Sean Paul has given up smoking cannabis - he now drinks it in his tea instead.

The Gimme The Light hit-maker found a novel way to get high after he quit puffing marijuana to preserve his singing voice.

He tells Britain's The Sun, "I've found a different method to, how shall I say, consume (cannabis). I make tea with it every day now. I don't smoke any more. After 15, 16 years of smoking every day it was bad for my voice. I was having trouble breathing, man."

"Giving up has opened my chest out and made me able to sing better. I haven't smoked for two years now. I have a cup of tea every morning' and I'm good for the day."