Sean Lowe And Catherine Giudici: Will They last?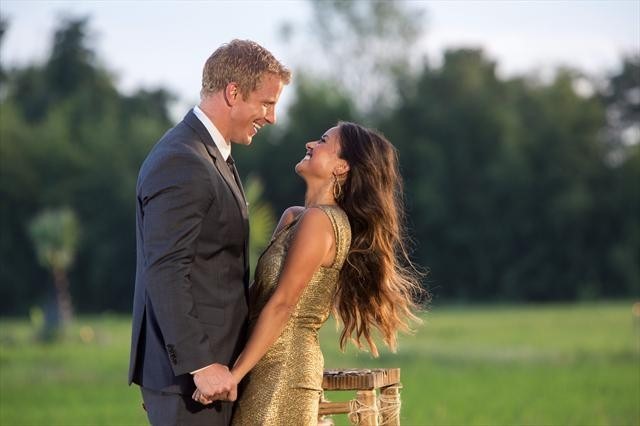 Season after season viewers are hypnotized by the twenty-five to thirty romantic lushes who fall in love and crave the affection of one man or woman whom they have only known for a couple of weeks. We are the audience, approximately 7 million of us, who can't keep our eyes off and watch in awe and suspense yearning to find out who will get the next rose on The Bachelor or The Bachelorette.
We have all come to realize that although this fantasy of love and commitment is wonderful to dream about, sometimes it is far from reality or the truth. Let's take Emily Maynard and Jef Holm from Season 15. While watching their romantic love affair, seeing the photographs each uploaded to Instagram and following their tweets, the two seemed inseparable...like a perfect match. Em and Jef's seemingly flawless relationship did a complete 360 after the taping and was followed by allegations of cheating and reports of Jef partying with hot celebrity blondes. Definitely not a medicine to help cure that booboo.
Jef and Em are only the most recent to call it quits. Out of 16 seasons, only three have managed to make it work after the camera stopped rolling, and arguably Trista and Ryan are the only couple to truly have stayed together after their show aired. Currently Ashley Herbert and JP Rosenbaum are set to tie the knot and Jason and Molly Mesnick are still together. The question is will our two current love birds stay together? Each said on the three hour long special of The Bachelor that they are ready to tie the knot immediately...why wait? Time will tell if Sean and Catherine are the real deal or if they will fall into the statistical curse.