Sean 'Diddy' Combs' Son Defends His UCLA Football Scholarship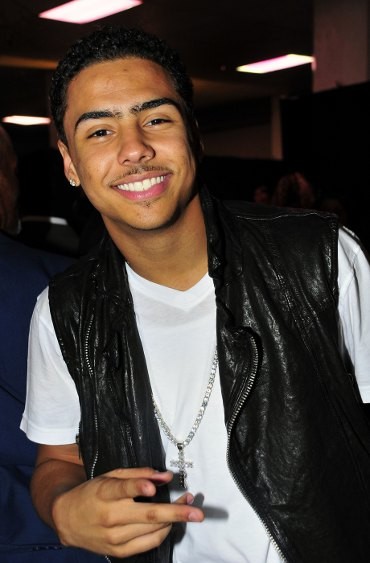 Sean 'Diddy' Combs' son Justin has hit back at critics of his college sports scholarship, insisting he worked hard to land the grant.

The promising football star, 18, has been offered a full athletic scholarship to UCLA university, prompting many to suggest the school should not be covering his education costs when his father is a multi-millionaire.

A UCLA spokesman has already defended school officials' decision to hand Justin the $54,000 prize - insisting the grant is paid for by ticket sales and not school funds - and now the budding sportsman has taken to Twitter.com to address the controversy himself.

In a series of tweets, the teenager claims he is just as deserving as any other student to receive the grant, and he's not letting the negative reports interfere with his studies or his athletic dream.

He writes, "Regardless what the circumstances are, I put that work in!!!! PERIOD. Regardless of what you do in life every1 (sic) is gonna have their own opinion. Stay focused, keep that tunnel vision & never 4get (forget) why u started (sic)."
The rap mogul has yet to speak out about the scholarship, but Justin's mother, Misa Hylton, has taken to her Twitter blog to speak her mind, insisting her son's scholarship award will have no affect on need-based grants for other, less fortunate students.

She tweets, "My Son is his own man. He will earn his own way through life. You want to penalize my son for working hard and putting education first? Shame on you. He deserves to be rewarded."