Sean 'Diddy' Combs Honored By Civil Rights Group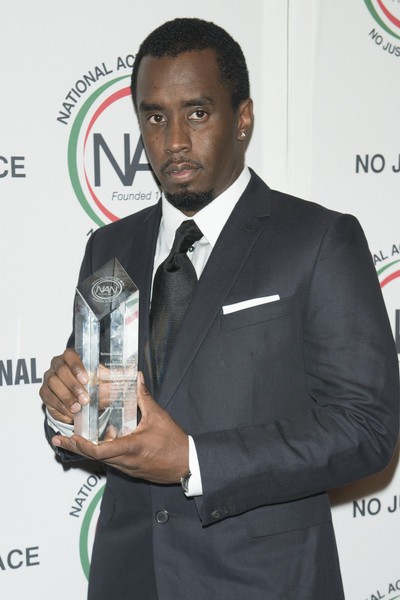 Sean 'Diddy' Combs was honored by a civil rights organization in New York this week and he used his acceptance speech to praise the group's founder Reverend Al Sharpton for his good work.

The hip-hop star was handed a prize at the National Action Network's (NAN) third annual Triumph Awards at the Lincoln Center in Manhattan.

After he ascended to the podium, Combs took a chance to pay homage to civil rights activist Sharpton, who founded the organization in 1991.

Combs told the crowd, "When you get a chance to get honored with an award, especially an award of this magnitude, it truly makes you reflect... When you get an award of this magnitude by such a prestigious organization you ask yourself, 'Are you truly worthy of this award?' And for me... I had to honestly look at those (who) have come before me and the responsibility that they've taken on... spawning me and a generation of young people like me to just feel like the things we were able to do...

"Like Martin Luther King, Malcolm X, Quincy Jones, Clarence Avon and Rev. Al Sharpton, who I think deserves a special round of applause, not only for what he's done in the community but for the way he's wearing that suit tonight."