Seal Spotted With Mystery Brunette In Italy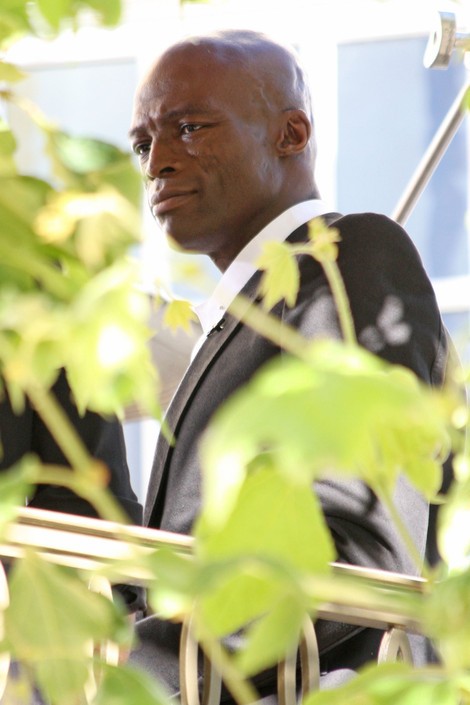 Just three months after Heidi Klum filed for divorce, her estranged husband Seal has been spotted getting close to another woman on his yacht in Italy.
The British singer hugged and squeezed the brunette woman after a workout session on deck, according to TMZ.com.
"There was cuddling ... there was smiling ... but there was no sign of Seal's wedding ring," the website noted.
This is a turn around for Seal, who originally wanted to patch things up with his model wife. Heidi had reportedly filed for divorce because she was sick of Seal's explosive temper. A joint statement said they had "grown apart."
Heidi has since been linked to "Germany's Next Top Model" judge Thomas Hayo, but she has denied the rumors, saying, "He is not, nor was he ever, my boyfriend.I think he is a great guy, but not for me."
On July 4 she caused an internet frenzy after tweeting a sexy bikini photo with the message "Gorgeous day."
Seal and Heidi were married for seven years, and they have three children together.