'Scrubs' Star Donald Faison And CaCee Cobb Marry In California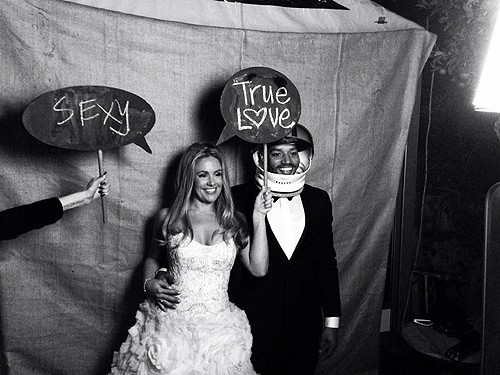 Actor Donald Faison married his longtime girlfriend CaCee Cobb in California on Saturday.

The Scrubs star and his fiance exchanged vows at the Hollywood Hills home of friend and former co-star Zach Braff.

Cobb's best friend and former boss Jessica Simpson walked down the aisle as one of her former personal assistant's bridesmaids, while singer Joshua Radin and Braff were also included in the wedding party.

Simpson's sister Ashlee and her separated parents Joe and Tina were also in attendance at the small ceremony, which included only 75 guests.

"Knots tied. No I did not run around them with sparklers..." tweeted Braff afterward with the above photo; making reference to his 2011 tweet when the couple got engaged.

"Congratulations to Donald and CaCee on their engagement," Braff wrote. "Just wish I was there to run around you both with sparklers."

The marriage is the first for Cobb, 35, and the second for Faison, 38. Faison has three children from his first marriage to Lisa Askey; and a son from a previous relationship.