Screenwriters Sue FOX For Stealing The Idea For 'New Girl'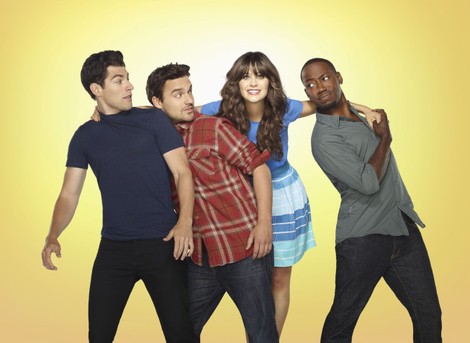 Two screenwriters have filed suit against FOX and the producers behind New Girl for allegedly stealing the idea for the show.
Stephanie Counts and Shari Gold claim the proposed a series titled "Square One," based on "Stephanie's real-life experience when she discovered her husband was having an affair, leading her to move into a three-man bachelor pad," the lawsuit obtained by Hollywood Reporter reads.
According to the lawsuit, the pilot script was extensively shopped around and at one point Zooey Deschanel was proposed as the lead.
Counts and Gold then stopped working with a producer, Holly Harter, after the project was suddenly and inexplicably "on the backburner when the script [had] been receiving considerable interest from agents at a top talent agency, defendant WME."
WME (William Morris Endeavor) was one of the agencies that got a look at the pilot script. New Girl is credited as created by WME client Elizabeth Meriwether.
The lawsuit went on to detail several points where their pilot appears to have been ripped off: "both protagonists are awkward, quirky women around the age of 30, the plot of both works revolves around the protagonist moving in with three guys, the three new guy roommates in each work have identical personality traits," and, "the best friend in each work is named 'CeCe' or has the initials 'C.C.'"
FOX reportedly attempted to settle the lawsuit when it was first brought to their attention for $10,000.  Counts and Gold are seeking credit as the show's creators, a public apology, and "compensatory, statutory, punitive and exemplary damages."