Screamfest LA 2012 - 'What To See'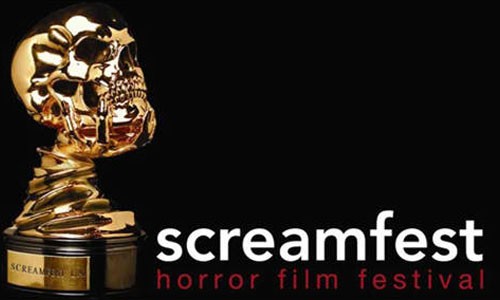 With Halloween just around the corner, we here at Starpulse wanted to get you into the dark spirit and celebrate all things horror.  So we're heading off this year to cover an event that's a little off the beaten path – welcome to SCREAMFEST LA 2012!  Held this year from Oct. 12 thru Oct. 21 at the Regal LA Live Cinemas Stadium 14 at 1000 West Olympic Blvd. in sunny Los Angeles, California (go to www.screamfestla.com for more details!) the event is looking to be a very blood-filled fest.  With tons of frightful flicks (John Cusack hunts a killer!), sadistic shorts ("Killer Kart" is a must!), evil events and special guests galore, it's one scary good time not to miss.  We're gonna be there, covering all things Screamfest including reviews, interviews and skull ridden party peaks you won't get anywhere else.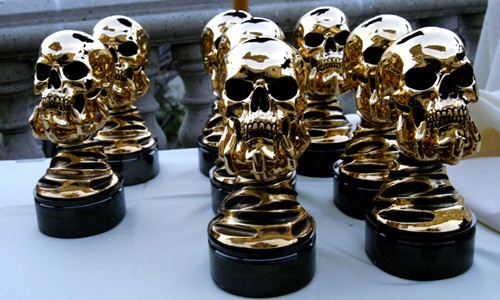 So in advance of this Friday's gala opening, were gonna highlight some things that we're looking forward to.  Flicks, happenings and special celebs guaranteed to tingle the most jaded genre fans palate – here's the Starpulse guide to "What to See" at this year's Screamfest.
Most Anticipated Flick of the Fest – "THE COLLECTION"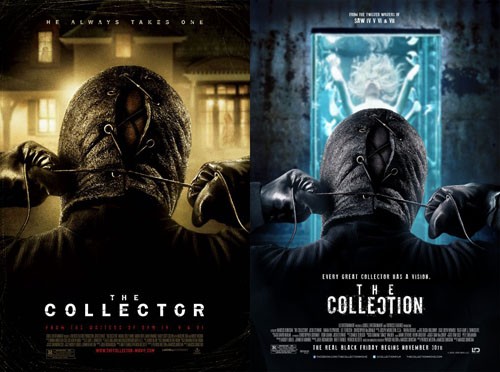 For those who have not seen the very memorable 2009 film "The Collector" (left above) shame on you.  (aka turn in your Screamfest badge at the door!)  Mixing one part witty thriller, one part bloody horror, "Saw" sequel writers Marcus Dunstan and Patrick Melton (with Dunstan directing!) took a terror tale and actually made it clever.  The premise was simple – a very skilled thief ends up trapped in a house with an equally skilled and unsuspecting serial killer...may the best man win.  A sequel of sorts, "The Collection" (right above) takes off right where the first film ends, but we're told with even bigger surprises to come.  (Dunstan even mentioned some "Wait Until Dark" influences!)  So we're anticipating more traps, more scares and more kills and skills from our lead men in conflict – experience does have its rewards fellas.  
Niftiest Movie Concept - "ON AIR"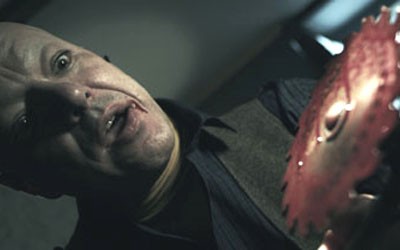 Being big fans of the early Gary Cole series "Midnight Caller," "On Air" seems like way too cool a premise to pass up.  This time the show is called Nighthawk and our man Doc runs it out of his basement every Saturday.  (Probably his mom's house!)  Problem is a local serial killer has decided to make a surprise request – convince him not to kill his next victim.
Most Romantic While Still Horrific Flick - "TRUE LOVE"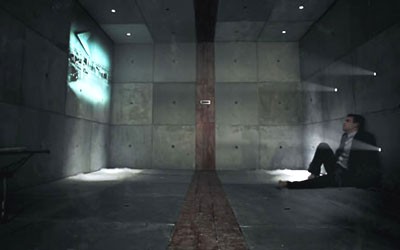 Nothing says romantic honeymoon like waking up kidnapped, away from your new spouse and locked in a dark room with no door and windows.  (Sounds like five-star accommodations – for Rob Zombie!)  And if seeing secret images of their lives together wasn't enough, there are two buttons on the wall for our love birds to push marked "yes" and "no" – we're guessing it's not a vow renewal.
Guaranteed to Make Folks Leave - "EXCISION"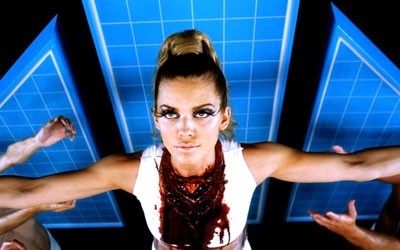 How do we know?  We've already seen it and "Excision" is one of the most arresting, disgusting and grotesquely inspired pieces of dark celluloid to come down the horror hallways in a long time.  Featuring the likes of Traci Lords (she's born to play a bitch!), Roger Bart (even in regular guy mode the "Hostel 2" alum is creepy!) and a tour-de-force performance by AnnaLynne McCord, "Excision" is a film we dare you to sit all the way through.  
Most Curious Story - "THALE"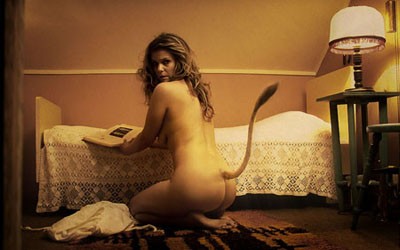 Hot chick.  Tail.  Locked in a concealed basement for decades.  We're so there.
Coolest Looking Flick - "CRAWLSPACE"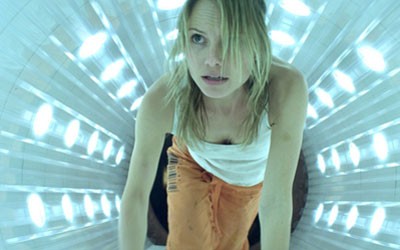 Style can play a good part in an effective horror flick and "Crawlspace" (not to be mistaken for the 1986 eerie Klaus Kinski outing!) seems to be dripping with it.  In what looks like a disturbing mix of "Alien" and "Event Horizon," the trailer for this one has such amazing looking visuals, sets and production design that even Ridley Scott would take notice.  
Greg Nicotero Alert - "NIGHTMARE FACTORY"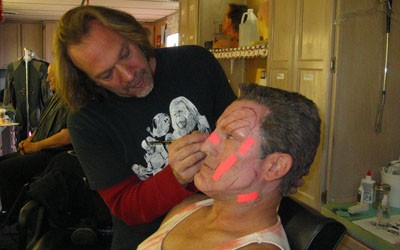 For faithful followers of all things Greg Nicotero like us (we bow to the master!) this doc follows the KNB EFX gurus through a walk down prosthetic memory lane – we feel the exposed heart love.
Most Likely to Fill The Zombie Nazi Quotient - "OUTPOST: BLACK SUN"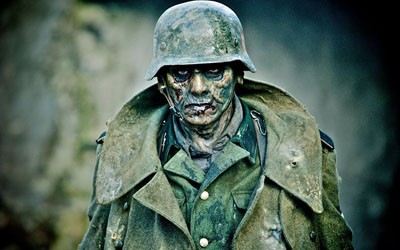 "Dead Snow" did have some elements that made the zombie Nazi crowd salute the Fuhrer and take notice, but fans are still awaiting the monster master race piece that will top it all.  Could "Outpost: Black Sun" take the immortal dead Nazi prize?  We'll be watching!
Best Celeb Movie Outing - "THE FACTORY"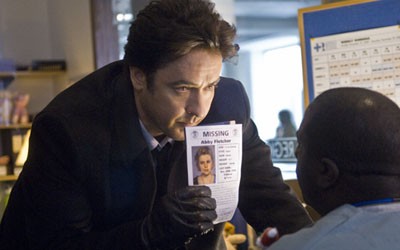 With John Cusack upping the ante in both credibility and believability for the former Stephen King based flick "1408," we're hoping he does the same here.  Cusack plays an obsessed cop hunting for a killer – here's praying it's "Cop" meets "Se7en."
Tastiest Poster (that makes us want to see the flick!) - "WOULD YOU RATHER"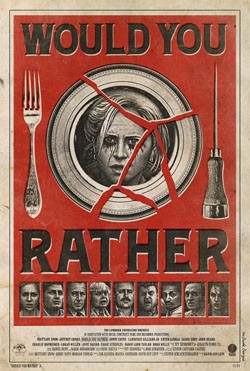 It's not enough that "Would You Rather" has a killer concept (anyone for a deadly game where the consequences could be fatal?) and an eclectic cast (horror icons Jeffrey "Re-Animator" Combs and John "C.H.U.D." Heard mixed with porn queen Sasha Grey!), but that old school 80's style poster had us at hello.
Coolest Celeb Spotting Opportunity – JOHN CARPENTER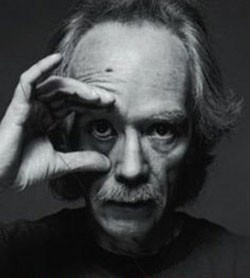 One of the last true master filmmakers, Carpenter is justifiably being honored with a Career Achievement Award for his stellar body of work, so his presence at this year's fest is all but guaranteed.  Plus fans even get a chance to view the Alice Cooper heavy outing "Prince of Darkness" on the big screen – viva la Carpenter!
Best Event Bet of the Fest – ZOMBIE MAKEUP DEMO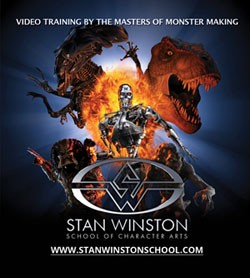 Curious about exactly how all that blood, goop and rancid prosthetic makeup makes a cool and memorable zombie face?  Well, straight from the famed Stan Winston School of Character Arts, Make-Up guru Bruce Spaulding Fuller, who worked on a few films like "T2," "Predator 2" and "Army of Darkness," is gonna break the fourth wall and show fans everything!
That's if for now!  Again go to www.screamfestla.com for more details!
AND be sure to check back tomorrow as we're gonna go one-on-one with "The Collection" team Marcus Dunstan and Patrick Melton...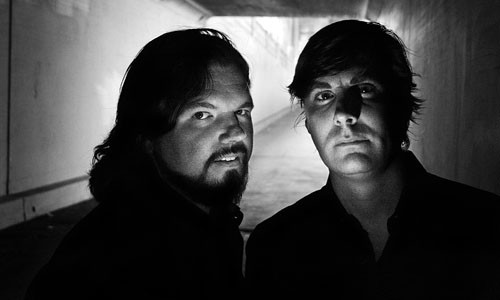 ...on the eve of their film at Screamfest for an interview you won't want to miss – stay scared!