Screamfest LA 2012 Review: 'True Love' A Passionate Therapy Session From Hell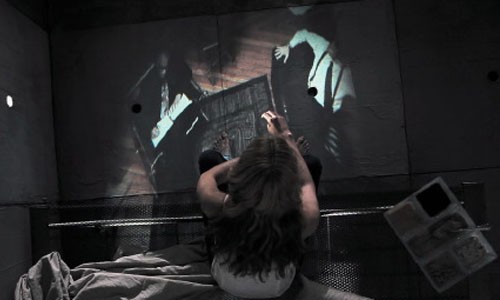 "True Love" is a film that at times defies genre categorization.  In fact, what's most poignant about the film is not the torturous kidnapping of newlyweds to a single room setting nor the air of paranoia that permeates through the movie.  It's actually, even with its spot spot on title, a surprise to those who may be seeking "Saw" satisfaction – passion.
Kate and Jack are a seemingly happy couple that decide to defy all negative conventions and take the marital plunge.  But the honeymoon quickly turns sour as both partners find themselves alone in single rooms without doors or windows.  What plays out for the two lovebirds is a dangerous game of question and answer of the most personal kind – where life is at stake.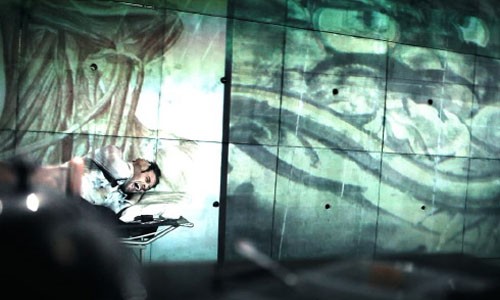 Sounds a lot like a "Saw" sequel, but nothing could be further from the truth.  There is a real Hitchcockian effort on the part of writing partners Fabio Guaglione and Fabio Resinaro to make the unwanted incarceration specifically about the couple and their various problems and secrets – a therapy session from hell if you like.  Plus the helplessness of watching sections of their life play out on the walls of their rooms is a hauntingly clever device that only adds to the air of creepy here.  Director Enrico Clerico Nasino runs a tight ship and beyond that comes up with some of the best use of a single space that I've seen in a while.  Of course, it helps that his emotional couple (actors Ellen Hollman and John Brotherton) give two wholeheartedly arresting portrayals of a husband and wife with equal parts love and doubt.  But what's magical is how their believable love and passion for each other oozes out of every closed space of this flick – even when things turn dark.
In the end "True Love" won me over by how romantic and hopeful even the dimmest of moments were.  For all the sick and sinful stuff, there really is a light at the end of the tunnel.  It's nice to see that in the battle of the sexes (and those who dare to entrap us!), love can still conquer all.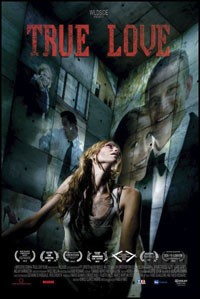 Title: "True Love"
   Stars: 4
   Genre: Thriller/Drama
   Cast: Ellen Hollman, John Brotherton, Gabriel Myers
   Director: Enrico Clerico Nasino
   Release Company: True Love Film Productions
Go to www.screamfestla.com for more details on the fest and stay tuned to Starpulse.com for continuing coverage of Screamfest LA 2012 – more to come!