Screamfest LA 2012 Review: Thrilling 'Thale' Is Lovingly Mired In Mood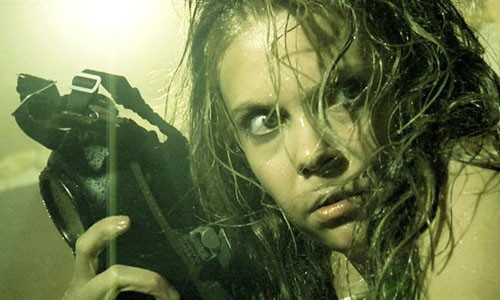 It's amusing that some judge horror solely on blood and guts quotient, as if the mere sight of it can make up for a myriad of less than stellar qualities.  By gore hound standards Norway import "Thale" is more a thriller then a horror film and its all the better for it.  A lush film that dares to take its time, "Thale" is a real story slow burn that is lovingly mired in mood.  It doesn't attack - it engrosses.
Leo and Elvis crime scene clean up men who come in to do the nasty part of the job.  Cleaning up blood, brains, bones and bodies are everyday tasks, though newbie Elvis remains a tad squeamish.  (Aka grab the barf bucket!)  Upon working on a particular area in a shed out in the woods, the two come across a hidden area under the ground.  Against better judgement, the two explore further and find a girl hidden, scared and strange – and she's not alone.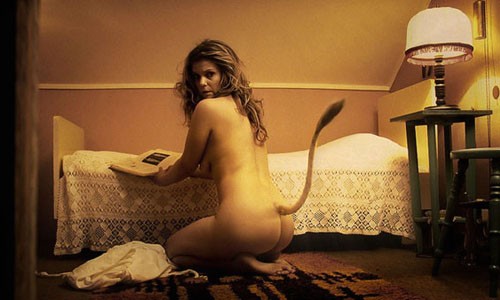 Vague, but part of the beauty of "Thale" is the rewarding reveals and in both style and substance the film prides itself on getting the most out of every little detail.  Under the lavish direction of Aleksander Nordaas, there are equal parts fantasy and horror that make "Thale" a twisted bedtime story with an incredible tone that's unforgettable.  (The creatures within are creepy too!)  Plus I have to give major props to actress Silje Reinamo who gives one haunting performance as the mysterious "Thale."  In a role that has no dialogue and relies solely on presence and captivating qualities, the expressive-eyed Reinamo delivers in spades, laying both the emotional and physical barren for all to see.
Again, the hard-core horror fans are not going to get their kills quenched with this one, but for those with a patient palate there are payoffs galore.  Hot gal with a tail that's been locked in a basement for decades – meeting "Thale" was definitely worth the wait.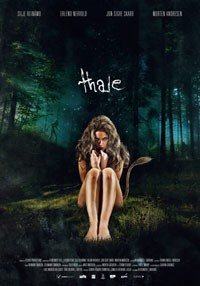 Title: "Thale"
   Stars: 3 1/2
   Genre: Thriller/Horror
   Cast: Erlend Nervold, Jon Sigve Skard, Silje Reinamo
   Director: Aleksander L. Nordaas
   Running Time: 76 Minutes
   Release Company: XLrator Media
   Website: http://www.thalemovie.com/
Go to www.screamfestla.com for more details on the fest and stay tuned to Starpulse.com for continuing coverage of Screamfest LA 2012 – more to come!