Screamfest LA 2012 Review: Aussie Import 'Crawlspace' A Surface Story Affair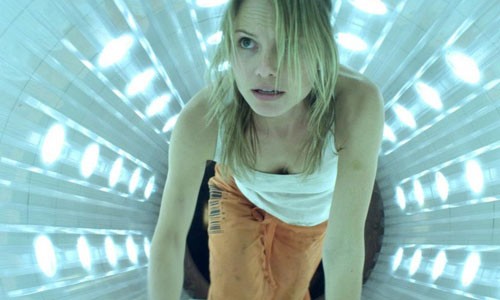 Looking fabulous no matter what the budget, there is both good and bad as far as the indie Aussie import "Crawlspace" goes.  On the good side there is enough style and sizzling visuals to put even an attention to detail master like Ridley Scott to shame.  But on the bad side of things, "Crawlspace" suffers from a stern case of popcorn fluff and movie recycling, leaving a lingering been there done that vibe firmly on the palate.
A squad of elite soldiers is making their way to Pine Gap, a military compound far out of reach.  Seems that there's been trouble from unknown forces and their mission is to infiltrate, extract the lead science team and put down all unfriendly prisoner folk.  At the same time a gal awakes in one of the dark tunnel hallways of the compound and finds herself amidst mayhem, with a serious head scar and a severe case of amnesia.  Once everyone is brought together, all must work to fight their way out.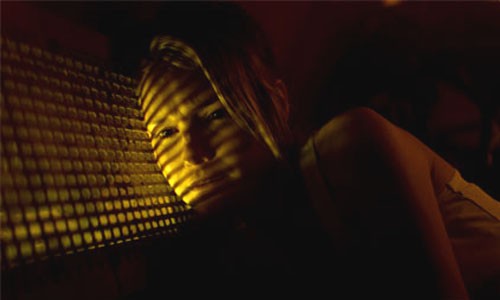 As previously stated there's a myriad of script familiarity within the very complex "Crawlspace" and it's easy to pinpoint the influences.  The mystery of "Scanners," the claustrophobia of "Alien," the military cool of "Aliens" and even a pinch of the emotional turmoil of "Event Horizon" make their way into the already crowded corridors of "Crawlspace's" story.  It's a movie meshing that unfortunately is not all that smooth, as if the film either didn't know what it wanted to be or simply desired to be a bit of everything.  I got that Director Justin Dix wanted to keep the audience on their toes, but the overall vibe came across as just uneven.  That being said, "Crawlspace" is one of the best looking low-budget flicks I've seen in a very long time.  From the stark and dim hallways to the lush and lavish compound exteriors, Dix does get the most out of every fantastic frame of the film – a true popcorn escapist fluff flick from Australia.  And I'd also be lying if I didn't say that certain story arcs didn't seriously move me (especially the heartbreaking side story involving the lead military man and his dead wife), but unfortunately none are ever given the full attention with character depth they deserve making "Crawlspace" nothing more then a surface story affair.
In the end, "Crawlspace" is a very good-looking flick that is the Australian answer to a popcorn movie.  It keeps the cool movie staples you know and love intact, sprinkles a pinch of underdeveloped mystery and wraps it up in a Martha Stewart picture-esk package.  Looking good is only half the battle – something unique to say is what wins the war.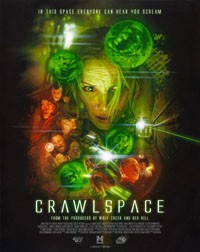 Title: "Crawlspace"
   Stars: 3
   Genre: Thriller/Horror
   Cast: Eddie Baroo, Peta Sergeant, Amber Clayton
   Director: Justin Dix
   Release Company: IFC Midnight
Go to www.screamfestla.com for more details on the fest and stay tuned to Starpulse.com for continuing coverage of Screamfest LA 2012 – only two more days to go folks!