Scream Queen Marilyn Burns From 'Texas Chainsaw Massacre' Dies At 65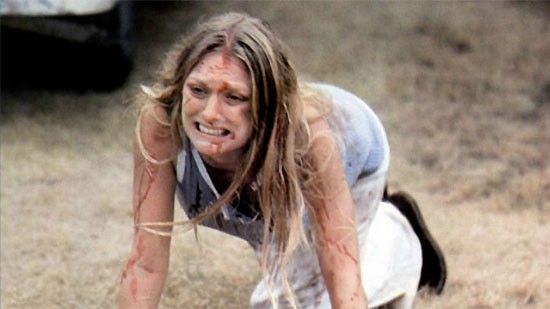 Actress Marilyn Burns, most known for her role in the 1974 film "Texas Chainsaw Massacre," has died at 65. A family member found the star dead in her home in Houston, Texas, on Tuesday.
An autopsy will be performed to determine cause of death, a family rep told TMZ.com.
Burns was born in Eerie, Pennsylvania, and raised in Houston. She started her show business career in director Robert Altman's film "Brewster McCloud" (1970) while she was attending the University of Texas at Austin. The following year she graduated with a degree in drama.
In "Texas Chainsaw Massacre" she played heroine Sally Hardesty, who with some friends investigates grave vandalism at her grandfather's cemetery and encounters the chainsaw-wielding Leatherface. The film became a huge hit.
She followed up that role with several more horror flicks, earning her the title of "Scream Queen."
She subsequently appeared in "Eaten Alive" (1977) opposite Robert Englund and the Emmy-nominated miniseries "Helter Skelter" (1976) about the real-life trial of Charles Manson. She also starred in "Kiss Daddy Goodbye" (1981) and "Future-Kill" (1985).

She made an uncredited cameo in "Texas Chainsaw Massacre: The Next Generation" (1994) and also appeared in "Texas Chainsaw 3D" (2013).