Scream Queen Danielle Harris Wears Painted-On Lingerie In Las Vegas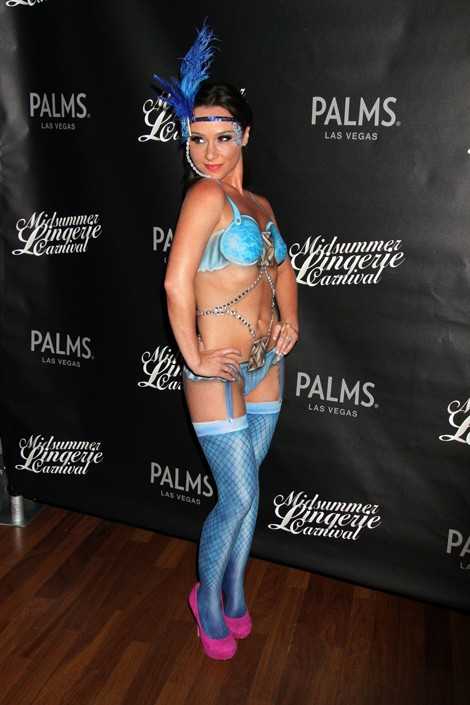 Scream Queen Danielle Harris modeled a scintillating ensemble at the Midsummer Lingerie Carnival at Palms Resort & Casino in Las Vegas over the weekend.
The actress' body-painted costume included a bra and panties with fishnet stockings, a garter belt, and rhinestone-belly chain.
The party was filmed for an upcoming body-painting series scheduled to air later this year on Syfy.
Harris has appeared in a smattering of films but is most known for her roles in the horror genre. She's starred in scary flicks such as "Hatchet III," "Stake Land," "Halloween 2," "Blood Night: The Legend of Mary Hatchet," "Freddy Vs. Jason," and "Urban Legend."
She also earned fame as the voice of older sister Debbie on the enormously popular animated Nickelodeon series "The Wild Thornberrys."
Check out more of Danielle's Vegas look...