Scotty McCreery Falls Off Stage; Brad Paisley Pokes Fun At 'Idol' Star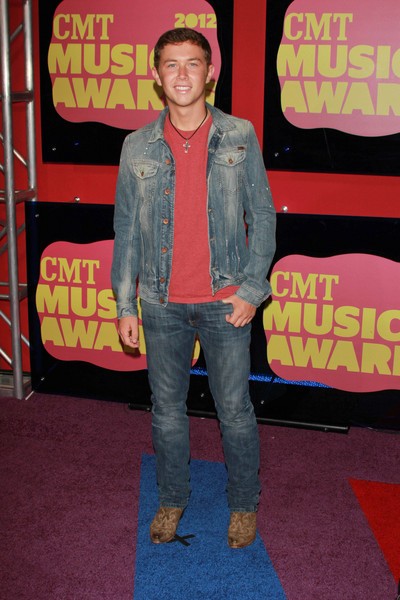 "American Idol" star Scotty McCreery fell from a stage during a concert in New York on Friday.
 
The country singer opened for Brad Paisley at the Bethel Woods Center For The Arts when midway through his rendition of Travis Tritt's song "T.R.O.U.B.L.E." he tumbled into the crowd.
 
Ever the professional, McCreery hopped back up onstage to continue his performance. He even shared video footage of his mishap with fans on Twitter.
 
Two days later, jokester Paisley decorated the stage at the Darien Lake Performing Arts Center with traffic cones and caution tape to prevent a repeat accident.
 
The good-natured McCreery later tweeted, "@BradPaisley wanted me to be extra cautious... Thanks Brad!"