Scottish Novelist Iain Banks Dies Of Cancer At 59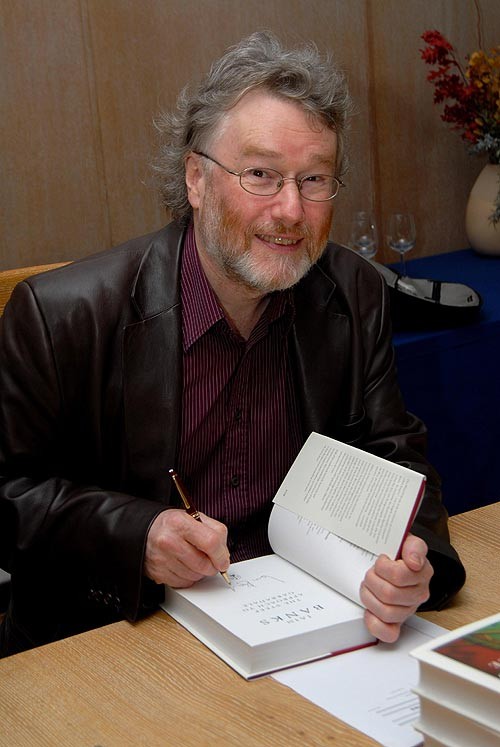 Scottish author Iain Banks has died after a battle with gall bladder cancer. The famed writer died at age 59 on Sunday, two months after he announced that he was terminally ill.

"Iain Banks' ability to combine the most fertile of imaginations with his own highly distinctive brand of gothic humour made him unique," his publisher, Little, Brown and Company, said in a statement. "(He was) an irreplaceable part of the literary world (and) one of the country's best-loved novelists."

Banks was successful at writing both literary fiction and science fiction (for which he used the pen name Iain M. Banks), and fellow novelist and pal Ian Rankin says that despite his friend's success he still may have had some of his best writing years ahead of him.

"He does leave behind a substantial body of work. He was 59. Writers tend to go on to their 70s and 80s and beyond, they don't stop writing," Rankin told BBC Radio Scotland. "In some ways he was a machine, he was doing a book a year - a sci-fi novel, then a straight novel, then a sci fi novel.

"The writing still excited him, the ideas still excited him, there was no shortage of ideas, he wasn't coming to the end of his time as a writer."

Banks aspired to be a writer at the age of 11 and wrote his first novel (unpublished) by the age of 16. His first published novel, "The Wasp Factory," was released when he was 30 in 1984. He wrote 14 more books and nearly a dozen sci-fi stories.

Ironically, Banks's final novel, "The Quarry," tells the story of the final weeks of a character with terminal cancer. "The Quarry" will be released on June 20.

Banks is survived by his second wife Adele.