Scott Weiland: 'Rock & Roll Bands Perform Live'

Stone Temple Pilots frontman Scott Weiland has fired back at reports he is using backing tracks on the road.

The allegations were aimed at the rocker after he tumbled off the stage during a show in Ohio last week and appeared to keep singing.

Fans at the concert were stunned when Weiland continued singing seconds later without sounding flustered or breathless.

But the singer insists he's just professional.

At a concert in Pittsburgh, Pennsylvania, on Saturday night, Weiland addressed the rumors, stating, "There has never been a time in the 25-plus years that I have been singing with these guys, or a combination of these guys, or with other musicians, that I have not sang.

"So, whoever started that bulls**t claim, like so many other bulls**t claims... it's such a travesty. We are a rock 'n' roll band. Rock 'n' roll bands perform live."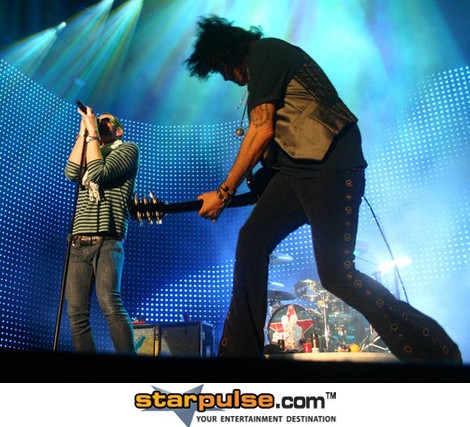 Click for more great STP pictures: