Scott Weiland Rejoining Velvet Revolver?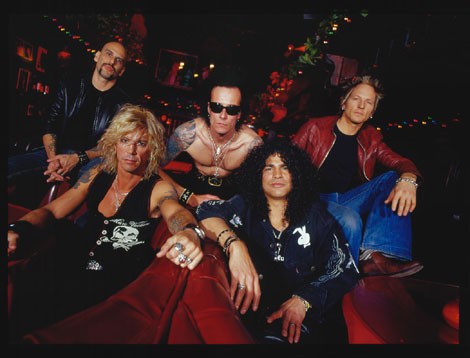 Rocker Scott Weiland has rejoined Velvet Revolver four years after his bandmates kicked him out of the group following a public spat.

The singer left the band and reunited his former act Stone Temple Pilots for a tour, leaving his supergroup to find a replacement.

After a series of near hires, bandmates Slash and Duff McKagan put Velvet Revolver on hold to concentrate on solo endeavors, but now it appears Weiland is back onboard following a reunion at a benefit concert in January.

He tells ABC News Radio he is writing and recording new music with his former bandmates, stating, "We've all grown a lot. We're able to put egos and differences and old... conflicts aside.

"They gave me a couple of songs and myself and (guitarist) Dave (Kushner) and Duff are gonna be getting together for a songwriting session next week."

And there are even tentative plans for a tour later this year: "Slash's solo album gets released and so he's gonna do some touring on that and then we're gonna go and do some shows in the later part of summer into early fall."

But it appears no one has told Slash of the reunion plans - speaking on a radio show in Minnesota on Monday, the guitarist appeared surprised when asked about Weiland's comments.

He said, "I have absolutely no intention of going back to that... I'm on tour all year. I'll call Duff, but I seriously doubt (there's any truth to what he's saying). We have no intention of going backwards."