Scott Thorson: 'Behind The Candelabra' Makers Wouldn't Bail Me Out Of Jail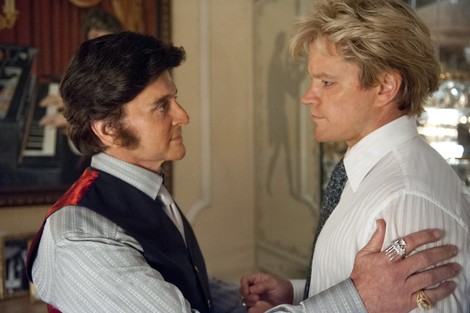 Liberace's former lover Scott Thorson says the producers and stars of Behind The Candelabra wouldn't bail him out of jail, even after helping them make their film.
The 54 year old is the basis of the HBO film, which chronicles his and Liberace's relationship. He was arrested in Nevada in February for getting a hotel room with a credit card that wasn't his.
Thorson was released from jail last week, missing the premiere of the film. He's also battling colon cancer, which has sapped his personal funds. He tells The Sun, "Hollywood turned its back on me. Matt Damon or Michael Douglas would not bail me out, even though I offered to talk to them about the film." 
Despite the film being based on his memoirs, Thorson expects to make little money from the production. He says, "I need to put money back into my pocket. I didn't make much out of the movie. I own a small percentage of the film but Hollywood is notorious for padding the bill so it shows no profit... It has been a big success, all these European companies have picked it up. So for the filmmakers to say they haven't made a dime would be a big mistake - especially with my mouth." 
Despite the hard feelings towards the production, Thorson loves the film. He says, "I was blown away. Matt Damon did a great job playing me. And he did a great job in bed with Douglas, too." 
Thorson is due back in court next month for sentencing.