Scott Is Sent Home On 'American Idol' - Thoughts?

Welcome to the
American Idol
ball! As evidenced by
Paula Abdul
's formal gloves. A good lead-off to the show with
Frankie Avalon
showing these amateurs how the old school performs, followed by a surprisingly good group number. Never thought
Kylie Minogue
's trance-dance classic would make a good pop tune, especially one sung by a group of Idol hopefuls.
Wow, these Ford videos are just getting creepy. I know they have to pay the bills - but do we have to go behind the scenes? And does anybody else think Adam provided his own makeup?
There's nothing better than when they get the judges involved in the results show. They really show their insightful fangs when the contestants are forced to face them in this arena. It's really the best way for them to fill time as they run down the contestants - let's hope they keep this up.
Now it's time for
Flo Rida
. Once again I'm showing my age (I'm only 25!) by not knowing the number one song in the country. And they sampled Dead or Alive? I guess it's official - we've run out 80s tunes to sample for hip hop songs.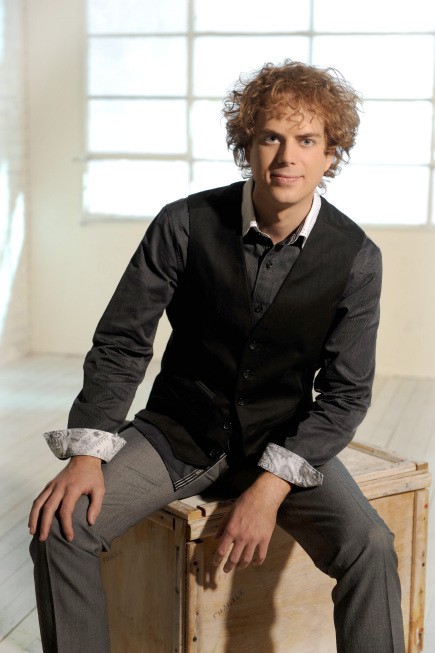 I'll admit I haven't followed the former Idols very closely, but wasn't
Kellie Pickler
a country singer? This sounds like a
Kelly Clarkson
song, not that that's a bad thing. Plus, she looks great. This is turning into a pretty enjoyable results show.
And we're down to Anoop and Scott. My predictions were waaaaay wrong. First time I whiffed that badly. How sad.
The judge's save comes through again with the drama - two say stay, two say go - delicious. This is getting even more intense than Ryan's choosing the victim. A fantastically tense moment that ultimately results in Scott's going home. Too bad, I think everybody liked him. He'll be missed.
But he's history now - Let's check out the best of who can actually still win:
1 (Last week's Rank: 1)
Adam Lambert
He may be the most hyped contestant in the history of the show. The others are going to have to be perfect to beat him.
2 (4)
Allison Iraheta
She's the X-Factor in this competition, an intensely likeable girl oozing with talent. She'll pick up her own voting contingent the rest of the way and cruise to the end. But does she have enough in her to overtake Adam?
3 (2)
Danny Gokey
He's obviously got a huge following, but he's never really crossed into that "star" level. He's going to have to reach for a new level of personality before he can win, but he's very close as it is.
4 (6)
Matt Giraud
The most talented in this competition, but he doesn't quite have the appeal of the top three. He's capable of blowing it out every night, and could outlast one of the favorites and sneak in to the title. Hard to see him picking up more votes than Adam though.
5 (3)
Kris Allen
Hard to tell. We may have already seen his best based on last week's incredibly lame performance. He's well-liked, but you wonder if he has the talent to compete with the big boys.
6 (5)
Lil Rounds
Rounds is hard to predict. She seems capable of winning the whole thing, but until she stops being a copycat she'll never win over the judges. She has to radically reinvent herself to rise up the rankings, but her best potential can beat anybody.
7 (8)
Anoop Desai
Anoop has to be his best each week to survive. As soon as he slips up a bit he'll be gone. And even if he doesn't his best still won't beat may of the others.
What did you think of last night's elimination? Let us know in the comments!
Story by
Andrew Payne
Starpulse contributing writer