Scott Bakula Blames Reality TV For Jobless Rise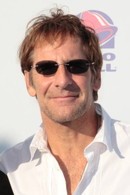 Quantum Leap star Scott Bakula has taken a swipe at reality shows, blaming them for rising unemployment rates in the TV industry.

The veteran actor admits he enjoys watching several fly-on-the-wall programs but he's adamant there are now so many, they are keeping large numbers of actors, camera operators, and scriptwriters out of work.

He tells British TV show Loose Women, "I enjoy them. I have my favorite shows that I do watch. (But) I'm an actor, and reality shows have put a lot of us and a lot of people behind the cameras out of work. And writers. It's a big group.

"You know, we kind of all said, how many years ago when it started, 'It'll burn out, it'll burn out, don't worry, the reality thing is not going to last', and here we still are."