Scoop from Being Human Stars Sam Huntington, Kristen Hager and Sam Witwer
The third season of Being Human, the U.S. version, premiered on SyFy on Monday, January 14. Recently, some of the main cast members, including Sam Huntington (Josh), Kristen Hager (Nora) and Sam Witwer (Aidan), as well as show runner Anna Fricke, participated in two press conference calls to discuss season 3.
If you haven't seen the season premiere, you might want to stop reading now for fear of spoilers.
If you saw the premiere, you saw that Josh is no longer a werewolf, Sally is now human and Aidan is out of the ground. Plus, there's a plague killing vampires and a witch dug up Ray's dead body.
A new episode of Being Human premieres tonight at 9 pm ET on SyFy.
Here are some of the highlights from the two calls: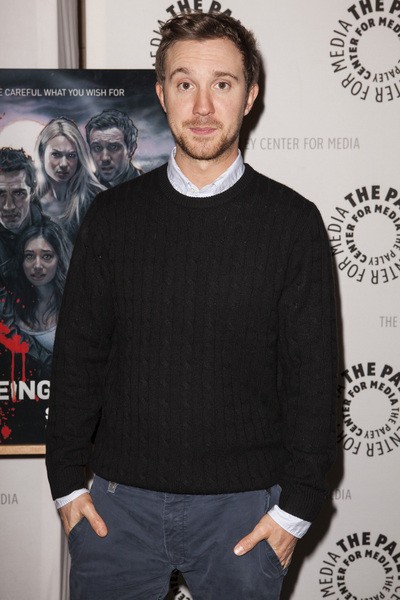 Huntington on not playing a werewolf right now. "What's cool about Josh as a character is, whether or not he's a werewolf, he's a really layered guy. He's a really dynamic character, so you know, the werewolf thing certainly is - adds, you know, a huge other layer but the character itself is really rich. So for me, you know, it doesn't change much other than feeling slightly, like, I'm on the outside, you know, looking in."
Witwer on his character's relationship with Surin last season. "The thing with the Surin relationship is that while there was love there and affection and a lot of attempt at making it work … it was like okay we're telling the story of a destructive relationship and it's not necessarily either of their faults that it's destructive it's just that the circumstances and everything that have gone down make it destructive. So he's coming out of that definitely mindful of what it caused him to do to other people and yes we definitely see the three roommates interacting a lot more this year which is great fun for the cast considering we all like each other."
Fricke on bringing back the Bishop character in flashbacks even after he died in season one. "I know how the British series brought him back and we have discussed that, what we always want to be careful about, you know, our particular show is that we want to make sure that we're not just - if we bring - if we brought him back in that way we would want to make sure we just sort of weren't repeating the same dynamic and so that particular way may not of fit in well with this season, but the great thing about a supernatural show is that you don't really ever have to say no to anything because anything is obviously possible. So, you know, that's a fun idea to play with, that's not exactly how we do it this year but, you know, we do try to find organic ways to work Bishop in because Bishop is, you know, a huge part of the makeup of Aidan's long life and is always present with him in a way, so that's sort of how we try to address it."
Hager on Nora's journey as a werewolf. "She went through her phase where she absolutely loved it then and then, you know, by the end of Season Two, she'd seen, like, the very, very dark side of, like, what this new found aggression means and the consequences that come with that. And so it scares her and so, no, she's like, by the end of Season Two, she's very much questioning what this is and whether this is what she wanted and is really trying to grasp any sense of humanity that's left inside of her. So no, she's definitely - it's definitely a daily struggle with her too and Season Three brings, like, a whole new set of obstacles and struggles that, like, being a wolf, you know, comes with being a wolf."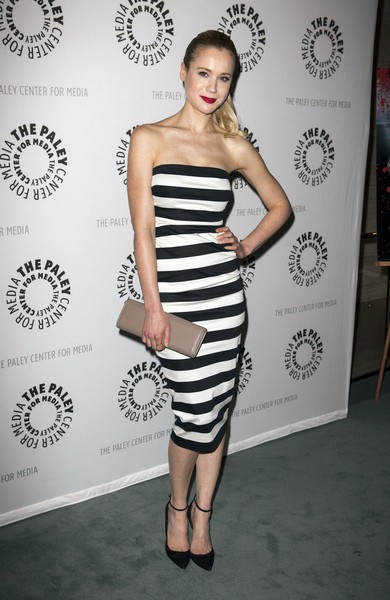 Fricke on Hager joining the cast as a regular this season. "Hager gives a phenomenal performance this season and I think a lot of that - what's great about opening up the storylines with having her as a regular is - a lot of it is just the reality of your roommate's girlfriend moving in and being around all the time. I mean a lot of it is just very basic human stories of how a girlfriend changes a dynamic … but also Nora as a werewolf is always been a very fast leading character in terms of how she's different from Josh and what being a werewolf means to her. And so having somebody with that point-of-view on being a werewolf under, you know, under the same roof as these other guys I think is very interesting because she approaches things sort of differently and she has, you know, some very passionate views about things and it's just an interesting dynamic."
Witwer on how his character reacts to the vampire plague this season. "Aidan does belong to this group of people and so with their existence threatened, certainly his feelings of loyalty and belonging are challenged and so yes we get to see him make some choices that are sometimes questionable, sometimes dead on, sometimes dead wrong concerning that issue, but I can't tell you too much because it would definitely spoil it."
Hager on how the new werewolves coming to town will impact her character. "More wolves will come into town which will then, you know, instill that sort of wolf - the wolf urges in her once again. And that's always going to be a struggle for her, the balance of what, you know, do I love this, do I hate this."
Fricke on how they choose episode titles. "It's getting a little tricky and we're starting to get a little stressed out about it, but it's a group effort. I say it's a group effort … it's not always the writer of the episode … but sometimes we'll just mull it over for a few days and someone else will pitch one in. (Chris Dinga) is actually comes up with a lot of titles, he came up with this season finale which I will not tell you now but which hopefully you will perceive at the time - it's very simple but it really made me laugh. So, you know, we always try to have something that is poignant but also a little funny which is the tone we try to go for in the show.
Hager on her character's relationship with Josh. "I mean, as I always say, as a viewer, I love watching the Josh and Nora relationship. It's been - the writers give us fantastic stuff to work with and they have right from the very beginning, very challenging stuff which is always great as an actor. And yes, I mean, they keep delivering fantastic stuff for us to do so we haven't seen the end of the Josh and Nora journey for sure. But I can definitely say that by Season Three, as I have been saying, our relationship is in a much more solid and happier place than it's been the past two seasons."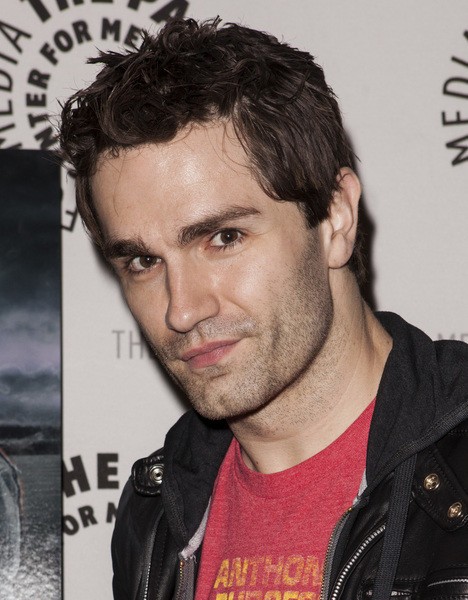 Hager on Xander Berkeley's character this season. "I had a new character that Nora definitely has a very interesting relationship with this (whole) season as Xander Berkeley, he plays Liam, the purebred twin, (Connor and Brent) from last season, he's their father. And he comes back. In Episode Two he arrives and he's looking for answers because he hasn't seen or heard from his children in over a year. And so yes, I have a very - like I said, interesting storyline with him. And he was great to work with. Fantastic bad guy, you know, really good at his job. Knew what he was doing. And yes, great - we had some great scenes together."
Fricke on whether or not they have a master plan for how the show ends. "I don't have a five-year plan, I think that as we - always as we're going through the season, you know, we have a sort of sideboard of all the other storylines that we would love to tell but that we run out of room for but that don't really fit here and, you know, one of the writers will go off on a tangent of like - and this could be great and then in Season 5 we can do this and dah, dah, dah and obviously as we end every season we're leaving ourselves threads for the next season. So, you know, we have all these threads for Season 4, you know, that hopefully we'll remember … I don't have a five-year plan, we sort of take it season by season and always leave ourselves room for the next one and live in this optimistic world where, you know, we definitely have a lot of storylines we could play out, but we sort of take it as it comes."
Huntington on kissing Hager. "I've kissed Kristen a lot. She's excellent … I practice on my arm. So I get a lot of practice with my arm, and my wife."