Scissor Sisters' Jake Shears Defends Donna Summer's Legacy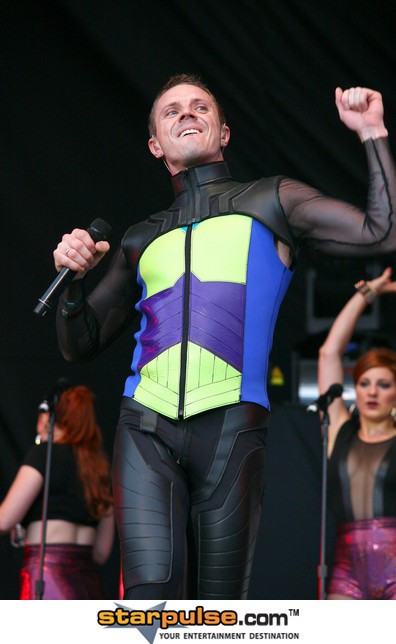 Jake Shears has urged the world to pay its respects to disco queen Donna Summer, insisting controversial comments she allegedly made about homosexuals should not overshadow her contribution to music.

The I Feel Love hit-maker passed away in Florida on Thursday after losing a secret battle with lung cancer. The legendary singer was credited with popularizing disco music in the 1970s and won five Grammy Awards, but her career took a major knock in the 1980s when she was accused of making anti-gay comments at the height of the AIDS scare.

Summer later branded the furor "a terrible misunderstanding" and apologized for her delay in refuting the rumors, and Scissor Sisters star Shears is adamant the controversy should not taint the singer's legacy.

He tells Britain's Channel 4 News, "We owe a ton to Donna Summer, as do so many others. I don't think we would be here without her. You really cannot underestimate (sic) the importance of her music and the influence that she had over pop music, over the dance world."

"She was the soundtrack to the gay liberation movement of the '70s. It's a massive loss and it's really amazing to think what a huge impact she had."

Asked about the furor around "her own understanding of gay rights," Shears replied, "I think that she said some things as time went on into the '80s and, you know, I think she realized eventually that, you know...
"She was such a lovely woman and I really think that she really deserves all our respect."