Sci Fi Greenlights 'X-Files' & 'Indiana Jones'-Type Series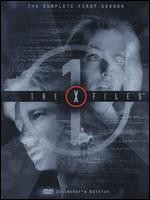 SCI FI just announced plans for a two-hour pilot called "
Warehouse 13
." Part
X-Files
, part
Raiders of the Lost Ark
, and part
Moonlighting
, this new one-hour dramedy is slated to begin production in December with an eye toward a summer 2008 premiere.
After saving the life of the President, two FBI agents find themselves abruptly "promoted" and relocated to windswept South Dakota. Their new top-secret location is Warehouse 13 a massive, secret storage facility that houses every strange artifact, mysterious relic, fantastical object and supernatural souvenir ever collected by the U.S. government over the centuries.
In addition to searching the country for several missing objects discovered stolen from the Warehouse, their job is to monitor for new reports of supernatural and paranormal activity that could indicate the presence of another object they must investigate and safely bring back to the vaults of Warehouse 13.