Scary Surveillance Video Shows Rapper 2 Chainz Getting Mugged In San Francisco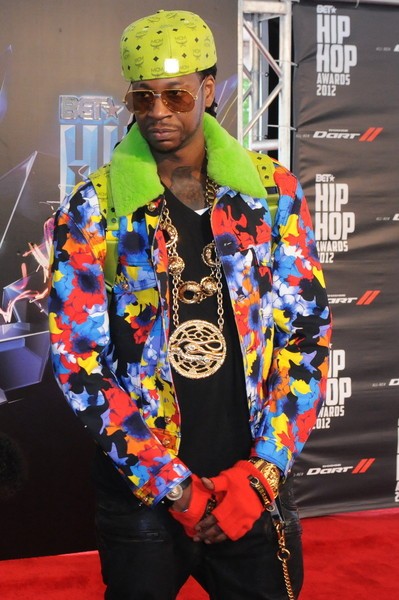 Video footage of the gun drama that rapper 2 Chainz denied being a part of over the weekend in San Francisco has surfaced, showing the star and his entourage fleeing the scene when two armed men pulled guns on them, demaning their valuables.

The scary surveillance camera footage, obtained by TMZ.com, shows the group of men walking down the street in the middle of the day when the two gunmen approach them with their pistols drawn, causing the rapper's entourage to flee the other way.

2 Chainz is seen running between cars and into the street before heading back to the sidewalk, where he trips and falls and one of the gunman catches up to him.

Following a brief couple of moments the assailant takes off in the opposite direction, reportedly with the rapper's wallet and cell phone.

A spokesperson for the San Francisco Police Department said one of the star's entourage had been robbed, while the officer at the scene said 2 Chainz was the victim and that shots were fired. Despite what appear to be only two muggers, the report clamed that there were three.

The rapper, real name Tauheed Epps, denied the report on his Twitter page, saying, "Haha yal believe anything."

No arrests have been made in the case.

Check it out...