Scary Details From Sandra Bullock's Home Invasion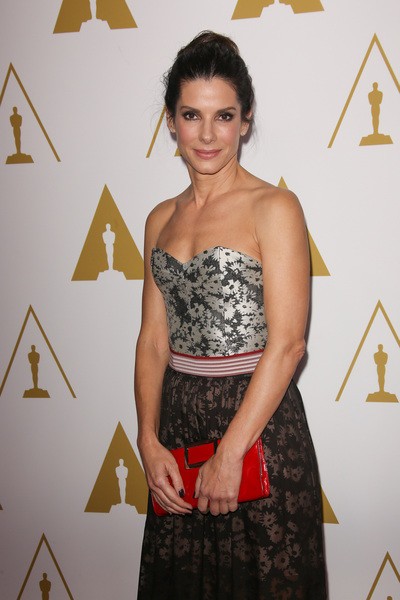 A search warrant has revealed frightening details of Sandra Bullock's home invasion in June.
Joshua Corbett was arrested on June 8 after he allegedly attempted to break into her home and possibly rob her. Bullock called police and locked herself in her room with her son while she waited for police to arrive.
The search by police revealed Corbett had several weapons in his home, including machine guns. None of the weapons were in his possession when he was arrested outside Bullock's home.
Now that the search warrant has been publicized, the details of that scary night have come to light. TMZ, who obtained the warrant, says the warrant claims Bullock and Corbett actually came face to face inside her home. The actress heard loud noises and banging, and as she went to lock herself in her room she saw Corbett standing in the hallway in dark clothing.
When police arrived to arrest Corbett, he screamed an apology to her. Cops found a notebook in his possession that featured cut-out photos of the actress and notes like, "I will forever be thinking of you and Louie, my son, as you are my wife by law, the law of God and you belong to me and me to you." Scary stuff.