Scarlett Johansson's Sexy Legs Featured On New Poster For 'Under The Skin'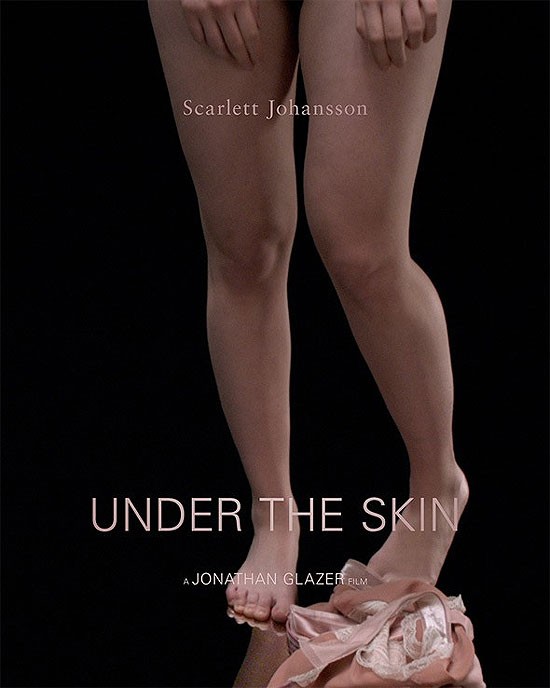 Scarlett Johansson stars in the upcoming sci-fi thriller Under the Skin, in which she plays an alien in Scotland who entices men to sleep with her and then kills them to feed her race, and a new poster for the flick was just put up on the film's twitter page.

The new one-sheet shows just Scarlett's naked legs with her panties in a bunch on the floor at her feet.

The film, which opens in limited release in April, has been getting rave reviews and has an 88% fresh rating on critic website Rotten Tomatoes.com.

Scarlett recently told WENN.com that she learned a lot from doing several nude scenes in the film.

"You have to weigh the value of the risk that you're taking. Is this gratuitous? Is this a vanity project? Or is this an important part of this character's journey to self discovery? What's the game?" She says. "Of course the last thing Jonathan (Glazer, who directed the film) wanted to do was take the audience out of the story and have this nudie alien shot!"

Scarlett says Glazer promised that if he could leave the footage on the cutting room floor he would, but if it helped the story he'd leave it in.

"I'm not a provocative person and it's not like I live for being photographed in the buff!" she added.

"Under The Skin" opens April 4th in limited release.