Scarlett Johansson Steams Up The Red Carpet At The 'Iron Man 2' Premiere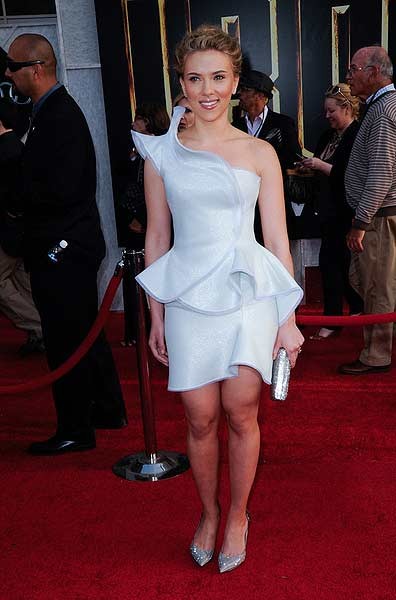 Scarlett Johansson turned heads at yesterday's "Iron Man 2" premiere in Los Angeles in a pretty white Giorgio Armani Privé dress with sparkling silver heels. Jennifer Lopez donned a Privé gown at the Academy Awards, but we think Scarlett pulled hers off better. And it's a far cry from what she had on the day before at the film's photocall.

Scarlett recently admitted she's boring and hates going out on the town. The actress is rarely seen stepping out with husband Ryan Reynolds, and she prefers quiet nights at home to wild parties with her peers. She told In Style magazine, "I've just never been much of a clubby, nightlife kind of person. I'm not a social butterfly."

One of the things Scarlett does like doing is cooking, particularly for her husband. She told the magazine, "He loves to eat. I like cooking alone - I find it very therapeutic. I put on some music, maybe have a glass of wine, and maybe something like a turkey Bolognese or a nice frittata."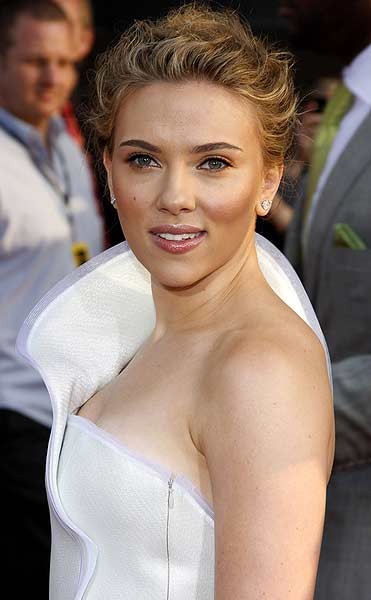 ^ click for next image ^
Click the pics for larger images:
- Click here for more Scarlett Johansson pictures! -