Scarlett Johansson Says Watching Porn Can Be 'Productive'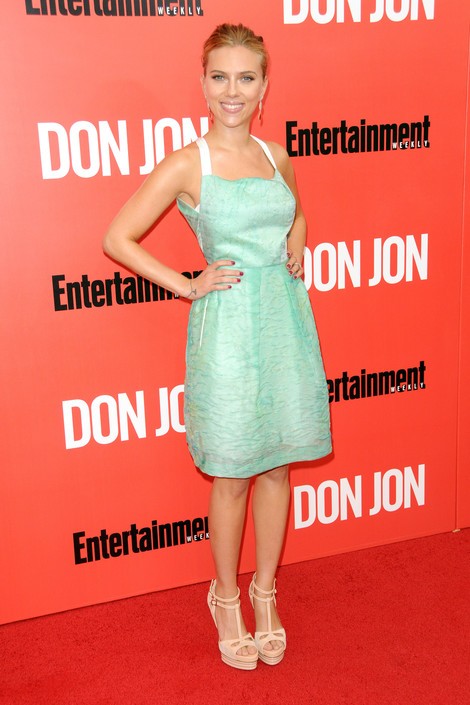 Scarlett Johansson believes watching porn is a good thing, as long as it's done in moderation.
The actress, who stars in Joseph Gordon-Levitt's recent film "Don Jon" about about a man who watches a tremendous amount of Internet porn despite having a healthy sex life, insists that X-rated videos are good for both men and women.
However, Johansson would be a little bit concerned if her boyfriend Romain Dauriac watched as much as the lead character from the film.
She told Marie Claire: "I think porn, like anything else, can be enjoyed. It can be productive for both men and women... If I found out my boyfriend watched (as much as Don Jon) I would be totally flabbergasted, for sure."
Although she's open to talking about pornography, Johansson hates talking about underwear. She recently revealed to GQ: "I remember a female interviewer being really interested in what kind of underwear I wore under my outfit in 'The Avengers'. At first I was giving her sort of, 'Well you'll just have to wait and see type answers.' But eventually I was just like, 'You've got to be f---ing kidding me.'"
Some things are just too personal to talk about!