Scarlett Johansson Says She's Obsessed With 'RuPaul's Drag Race'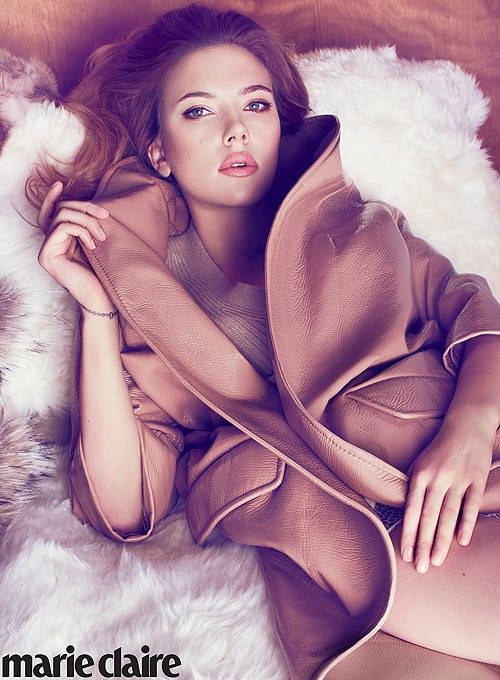 Scarlett Johansson covers the May issue of Marie Claire magazine and shares her thoughts and feelings on a number of things, including her love of drag queen RuPaul, her divorce from actor Ryan Reynolds, and what her priorities would be if she ruled the world.

"I've been obsessed with RuPaul's Drag Race," she says of her guilty pleasure. "I love the makeup, I love the hair, I love the looks. That's been my escape."

The Avengers also gets serious, opening up about her much publicized 2010 divorce from Reynolds, who has moved on and married actress Blake Lively.

"Well, it wasn't that long ago. But I think I've had a fair amount of time to process the experience and be able to move forward," she says. "I continue to get to know myself better as I get older, and that helps me in my relationships."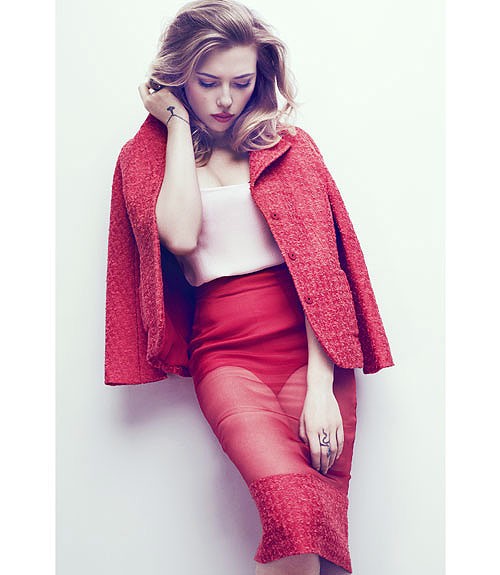 And as far as what she would do if she ruled the world -- well, it makes you wonder about her priorities. First she says she would focus on "finding and using renewable resources," but then she does a complete 180.

"Then I was thinking about other things, like cab stealing," she adds. "I always say, 'You want it that bad, go ahead.' And they're usually like, 'F**k you!'"

So much for the economy.

Read Scarlett Johansson's full interview in the May issue of Marie Claire magazine, on newsstands Tuesday, April 16th.