Scarlett Johansson Radically Changes Her Hair For Freaky Film 'Under The Skin' (Photos)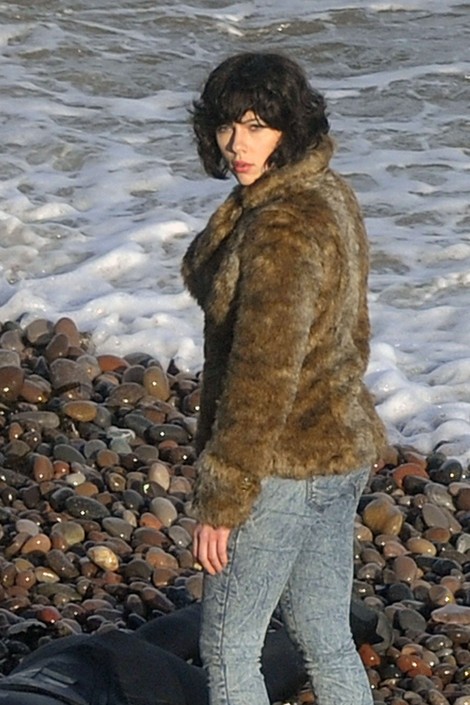 Scarlett Johansson filmed a scene for her new movie "Under the Skin" in Scotland today. At one point she knocked a man out with a rock on a beach.
The dark-haired Scarlett discussed a scene with director Jonathan Glazer and had her feet covered with plastic bags to keep her warm in the cold waters.
The film centers on aliens who descend upon Earth with the intention of abducting hitchhikers and taking them back to their home world, where human meat is considered a delicacy.
CHECK OUT MORE PICS FROM THE SHOOT!