Scarlett Johansson & Matthew McConaughey Shoot A Dolce & Gabbana Commercial - See The Pics!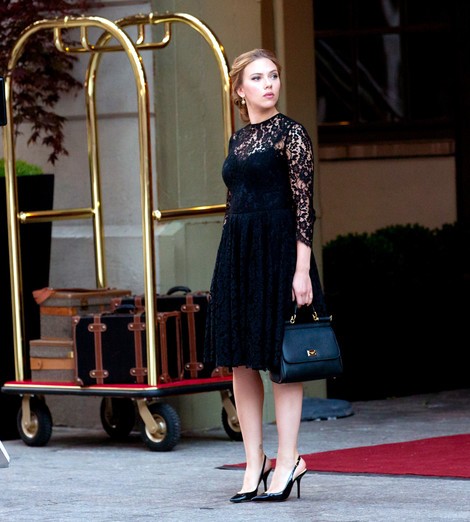 Martin Scorsese spent the weekend in Manhattan filming a Dolce & Gabbana commercial featuring Scarlett Johansson and Matthew McConaughey.
The actress posed outside a hotel wearing a black dress with lace sleeves and stilettos, while the actor waited in a car with a portable fan to keep cool in the summer heat.
McConaughey stars in the November film "The Wolf of Wall Street" about a stockbroker who served prison time for refusing to cooperate in a massive 1990s securities fraud case. The actor also plays Ron Woodroof in "Dallas Buyers Club" centered on a man who searches for alternative treatments to help him and other AIDS patients after he was given just six months to live.
Johansson stars in "Don Jon" opposite Joseph Gordon-Levitt about a man who develops unrealistic expectations about love from watching porn.
Check out more photos from the shoot...