Scarlett Johansson Loves Living In Paris But Hates Getting 'Bodychecked' By Passersby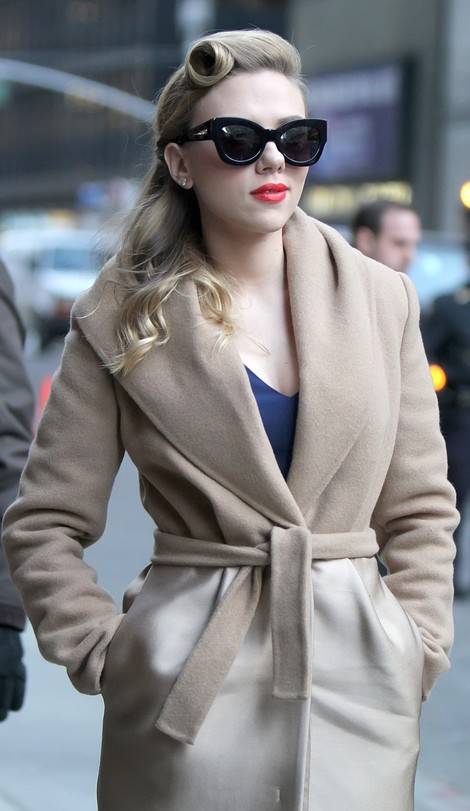 After getting engaged to French journalist Romain Dauriac, actress Scarlett Johansson decided to relocate from New York City to Paris, France.
She opened up to David Letterman about the move, telling him she adores the City of Love but its charm has worn off a little.
The actress has yet to learn French but explained: "I decided to take the plunge and move to Paris and it's great, I love it.
 
"Of course, some of the stardust twinkle's worn off a little bit now and... all the things you thought were charming before are just... I don't wanna say, I've just offended an entire nation of people, like usual, but... it's the little things.
 
"Like, when I first got there I thought that... the whole kind of rude, Parisian thing was just (not true). I was like, 'People aren't rude, they're wonderful!' That was before I was a mainstay there and then people decided that once I wasn't going away, they could just be rude to me!"
One of the most irritating parts of living in Paris is that pedestrians don't move out of the way.
 
"I like to walk around... As I was saying, people are ruder now... but it's frustrating... I'm from New York... and I just assume, because you're from New York, it's like a wonderful dance in this street, you kind of avoid (each other) and it's a choreography, walking down the street," Johansson said.
 
"And then when I got there (to Paris), I assumed it's a kind of Provincial town, where people don't know how to walk... and the fact that they're just bodychecking me, they're just confused.
 
"But no, they're not confused, so now I just do a stare down from halfway down the block, and I started getting really aggressive with people now, and I don't care...!"
Johansson and Dauriac are tying the knot in September. She was previously married to Ryan Reynolds, who is now married to Blake Lively.