Scarlett Johansson, Jessica Chastain Rumored To Play Hillary Rodham Clinton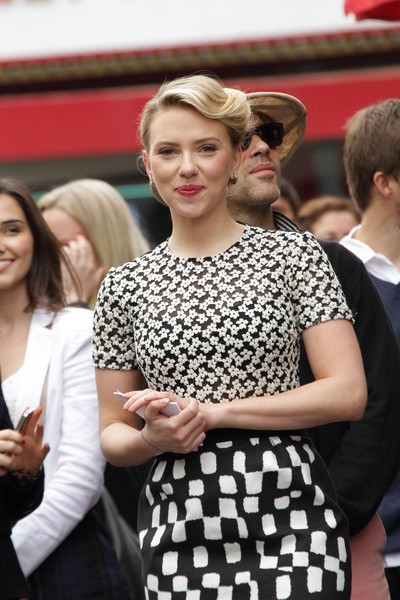 Scarlett Johansson may be playing Hillary Rodham Clinton in upcoming biopic "Rodham," which focuses on the former First Lady's early years in love and in politics.

The film is still in the early stages of casting and will reportedly center on her marriage to future President Bill Clinton as well as her political career.

However, Johansson isn't the only actress in the running for the highly coveted role. Jessica Chastain ("Zero Dark Thirty"), Amanda Seyfried ("Les Miserables") and Reese Witherspoon ("Legally Blonde") are also contenders.
Clinton graduated from Yale Law School in 1973 and married Bill in 1975. When Bill took office as President in 1993, she was the first First Lady to have a postgraduate degree as well as her own professional career upon entering the White House. She was the Secretary of State under the Obama Administration from 2009 to 2013.