Scarlett Johansson Is Leggy In A Leaf-Like Mini Dress At 'Hitchcock' Premiere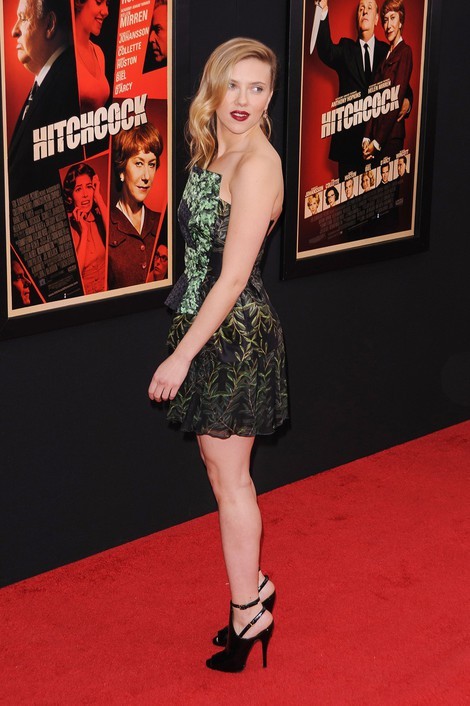 Scarlett Johansson attended the premiere of her new film "Hitchcock" at the Ziegfeld Theater in New York City on Sunday night. The actress wore an interesting green and black Rodarte mini dress with a grass and leaf pattern on it.
Unfortunately, her new ribcage tattoo, a horseshoe with the words "Lucky You" on it,  was covered up by fabric. But her dolphin and sunset forearm tattoo was very visible.
Scarlett co-stars as Janet Leigh in "Hitchcock," which centers on the relationship between the legendary British director (Anthony Hopkins) and his wife Alma Reville (Helen Mirren), who played a big role in the making of her husband's 1960 classic "Psycho."
Johansson also stars in the upcoming films "Under the Skin," "Don Jon's Addiction," and "Captain America: The Winter Soldier."
See more photos of Scarlett...