Scarlett Johansson: I'm Not Having Kids Anytime Soon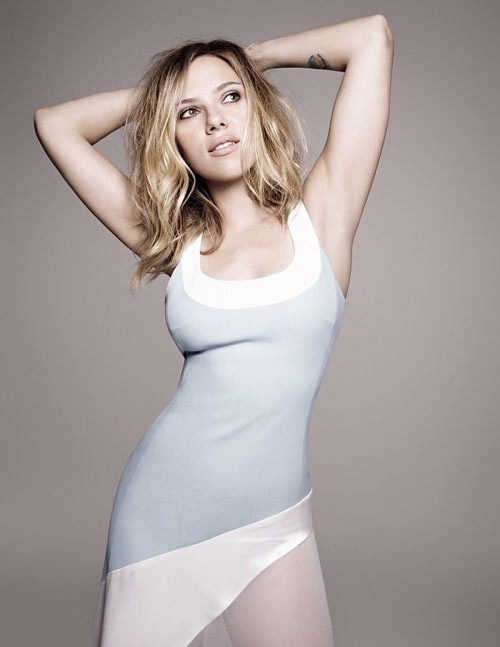 Scarlett Johansson is all class in the February 2013 UK version of ELLE magazine.

The The Avengers star, currently performing in a Broadway production of "Cat on a Hot Tin Roof", is set to reprise her role as assassin Natasha Romanoff/Black Widow in the upcoming superhero sequel Captain America: The Winter Soldier, due April 4, 2014.
So how does the sexy star feel about relationships now that she's two years removed from her split from husband Ryan Reynolds?
"I got married when I was young and it was incredibly romantic and I liked being married, actually," she tells ELLE. "But it is different. It's hard to put into words. To me, being in a functioning relationship doesn't mean you have to be married."

"The only time I ever think about it is when people ask me, 'Would I get married again?'," she adds. "It's really not important to me. It has no relevance to me right now.

"I'm not having kids anytime soon, I'm in a nice relationship, I'm working a lot, and, like I said, it's not important to me."

The 28-year-old actress told the magazine that she's feeling much more mature now that she's approaching the big 3-0.

"I feel like I've been transitioning from young woman into womanhood for a very long time," she says. "Now as I approach 30, with the last few years behind me, I feel like growing pains are behind me. It's just nice to feel happy."

Scarlett appears on the cover of the magazine in a white Victoria Beckham dress and Manolo Blahnik shoes for Beckham's collection.

Check out ScarJo's full interview in the February issue of ELLE UK, which hits newsstands next week.