Scarlett Johansson Disappoints In A Drab Dress At 'Avengers' European Premiere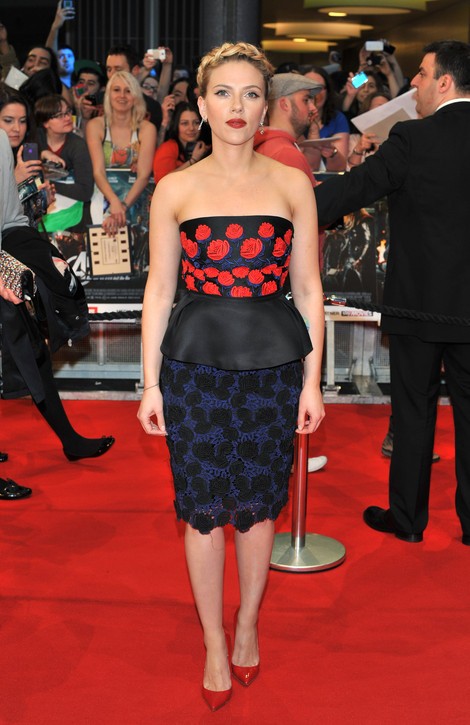 We love Scarlett Johansson. But the actress doesn't always put her best fashion foot forward. She arrived at  "The Avengers" European premiere in London today wearing a red, black and blue floral dress. To top it off, she braided the crown of her head.
Where's the sexy Scarlett we all know and love?
The actress, who plays Black Widow in the film, looked great at the Los Angeles premiere. She looked pretty darn good at the Moscow premiere too. Should we forgive her this fashion misstep?
"The Avengers" opens wide in theaters May 4. And one more thing - Scarlett isn't wearing underwear beneath her costume.
See more photos of Scarlett...