Scarlett Johansson Confirms Romance, Calls Romain Dauriac 'My Boyfriend'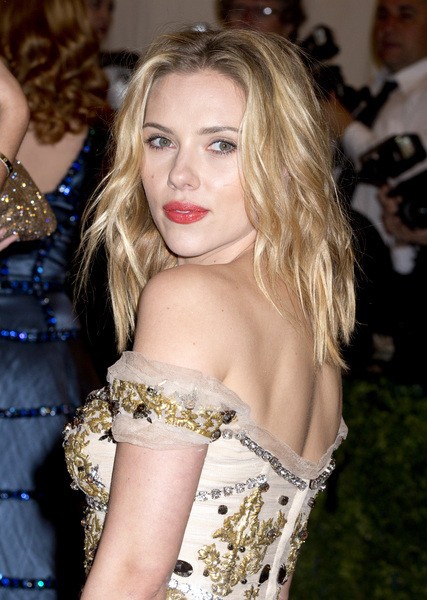 Hollywood beauty Scarlett Johansson has revealed she is dating French creative agency manager Romain Dauriac in a recent interview.
While chatting with Marie Claire, she said in reference to a party the interviewer attended along with Dauriac, "…That night was super-fun. I've never been the person who sits in the corner, orders bottle service, and judges everybody. The next day my boyfriend and I were saying, 'We were the best dancers in the whole world last night! I'm sure we were absolutely, like, ridiculous together."
The two were first reported as dating last October, and in February a ring on her finger fueled rumors she had quickly engaged Dauriac. Her representative was forced to deny the rumor.
Perhaps Johansson's previous relationship with Ryan Reynolds, which ended in divorce in 2010, has her thinking twice about getting hitched so soon. She says of the divorce, "Well, it wasn't that long ago. But I think I've had a fair amount of time to process the experience and be able to move forward... I continue to get to know myself better as I get older, and that helps me in my relationships."
Johansson will star in Don Jon's Addiction in September. She has also filmed Under the Skin, due for a 2013 release, and is currently working on Captain America: The Winter Soldier. She will also presumably star in 2015's The Avengers 2.