Scarlett Johansson Channels The 50's & Grace Kelly At 'We Bought A Zoo' Premiere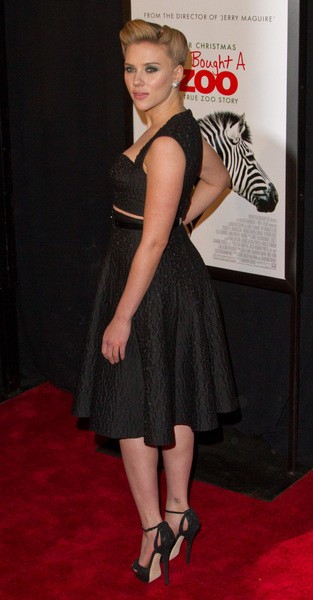 Scarlett Johansson attended the "We Bought a Zoo" New York City premiere last night wearing a simple black dress with her hair swept back in a style reminiscent of the 1950s. Except for the tiny bit of midriff she revealed, we think Scarlett looks a little bit like Grace Kelly. What do you think?
In the film, a widower (Matt Damon) purchases a zoo in order to bring his family back together
Scarlett, who recently divorced actor Ryan Reynolds, said work make her marriage difficult. She told Cosmopolitan, "Both of us were extremely busy. We spent so much time apart."
Check out more photos of Scarlett from the event...