Scarlett Johansson And Kieran Culkin Together In Paris, Visit Strip Club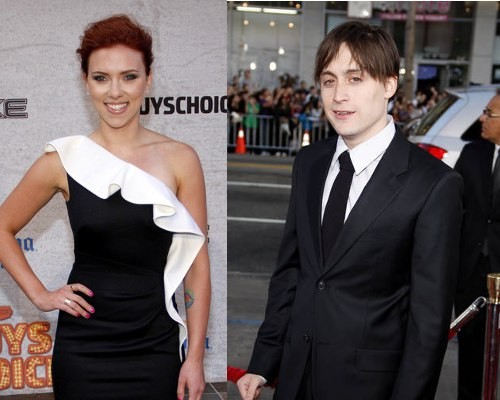 Looks like Scarlett Johansson and Kieran Culkin are heating up! The pair was spotted together in Paris on a romantic dinner date at Pizza Rino.
The two kept their PDA down to a minimum, only briefly wrapping their arms around one another while cameras were nearby. After dinner, they visited Crazy Horse Paris, a burlesque club featuring nude dancers. Doesn't sound like the best place to take your mind off a nude photo scandal!
Scarlett is the latest target of a nude photo leak. Photos of her topless and bottomless from behind were revealed on the internet, and the Avengers star has unleashed her lawyer on websites that dare to publish the pictures.
Scarlett recently dated Sean Penn, and Kieran was previously in a relationship with Emma Stone - guess he likes redheads!