Scarlet Johansson Severs Ties With Oxfam Over SodaStream Deal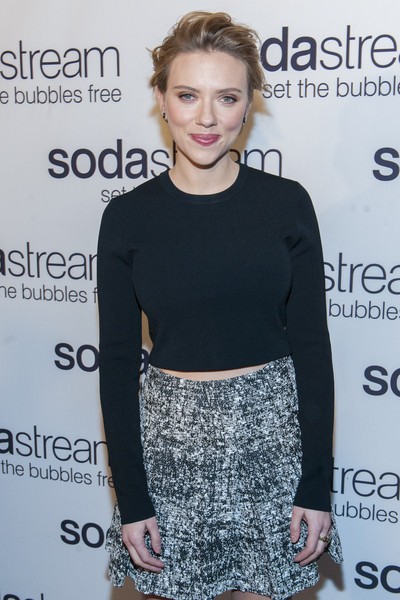 Scarlett Johansson has ended her relationship with Oxfam International over disagreements with the global charity over her recent deal with SodaStream.

Johansson signed on as the spokesperson for the Israeli-based soft-drink company earlier this month, saying that she's used and gifted the company's at-home soda makers "for many, many years."

The actress's partnership with the drink maker has sparked controversy, with Oxfam and other activists calling for boycotts of SodaStream because it has a factory in Israel's West Bank settlement of Maale Adumim.

The region is home to decades-long periods of tension between Israelis and Palestinians, and Oxfam is "opposed to all trade from Israeli settlements" in the West Bank.

Activists say that supporting Israeli companies operating in the West Bank contribute to poverty and the denial of rights to Palestinians. Israel claimed the territory after the Six Day War in 1967 and built multiple settlements which the international community has condemned. SodaStream operates in one of these types of settlements.

Johansson's spokesman released a statement on her behalf on Wednesday, saying, "Scarlett Johansson has respectfully decided to end her ambassador role with Oxfam after eight years. She and Oxfam have a fundamental difference of opinion in regards to the boycott, divestment and sanctions movement. She is very proud of her accomplishments and fundraising efforts during her tenure with Oxfam."

Oxfam acknowledged Scarlett's resignation and released a statement on its website.

"Oxfam has accepted Scarlett Johansson's decision to step down after eight years as a Global Ambassador and we are grateful for her many contributions," the statement reads. "While Oxfam respects the independence of our ambassadors, Ms. Johansson's role promoting the company SodaStream is incompatible with her role as an Oxfam Global Ambassador.

"Oxfam believes that businesses, such as SodaStream, that operate in settlements further the ongoing poverty and denial of rights of the Palestinian communities that we work to support."

Scarlett first partnered with Oxfam in 2007, and raised awareness for global poverty on trips to India, Kenya and Sri Lanka.