'Scandal' Star Kerry Washington Talks About Her New Show From 'Grey's Anatomy' Creator Shonda Rhimes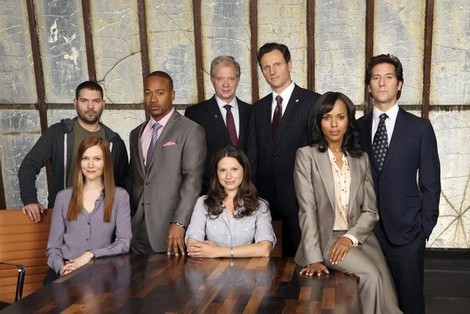 Grey's Anatomy creator Shonda Rhimes has a new show starting this week. Scandal stars Kerry Washington as Olivia Pope, a crisis management expert who handles top level executive scandals. Olivia is inspired by the real life work of Judy Smith, who is also involved in the show.
"I'm not playing Judy," Washington said. "I'm definitely not playing Judy but I am playing a character who is inspired by Judy so there are very important distinctions between Olivia Pope and Judy Smith. For example, Judy Smith never had a complicated relationship with the president of the united states. So what makes these two women different? One would make that choice and one wouldn't, so there are big difference between us but she's fundamentally important."
Washington plays a high powered woman dealing with the drama at work and in her personal life. You know, the stuff of evening television. "The character is inspired by Judy so I very much worked with Judy on the character. She's awesome on the set. She's still maintaining her career as a crisis management person. I did read a lot and watched a lot of documentaries. I did a lot of research on my own as well."
Just like medical shows have a lot of jargon, Scandal gives Washington a lot of legal tech talk. She can handle it though. "Great writing is easier to memorize because it makes sense emotionally. So you're not memorizing words so much, although with this work you want to get it word for word perfect, but you're memorizing a train of thought, a train of emotion. It's easier to do when the writing is good because it makes emotional sense."
Scandal premieres April 5 on ABC.