'Saw' Blood Drive, 'Fame', Madonna Celebrates, 'Cosmic Egg' From Wolfmother & More (Videos)

Watch some videos and clips of the latest funny, informative, viral, WTF, FAIL, and other time-wasting stuff that we gathered from around the web today. Three Days Grace's new one, Wolfmother's latest "Cosmic Egg" transmission, Mew's "Repeaterbeater", and a ridiculous fight scene from a Japanese film. Check 'em all out!
Check out this fantastic behind-the-scenes look at the making of the
Saw
Nurses. Every year, "Saw" partners with the Red Cross to hold a blood drive that has saved over 358,000 lives...
"Saw" Nurses:


Fame
comes out in theaters next week, but the soundtrack is out now! Check out the stars of the film taking it to the streets in the official music video for "Fame":
"Fame Music Video":


Episode 3 of "Transmissions From The Cosmic Egg" comes to you this week from the Laserium in Los Angeles, where Cosmic Egg was debuted for the first time to a very lucky clutch of fans, media and
Wolfmother
alumni. Watch the trippy laser lights, set to the atmospheric rock sounds of Wolfmother as the band explains the story behind Cosmic Egg. Front man Andrew Stockdale described Cosmic Egg as being "Subconsciously about rebirth, phoenix rising coming out of the ashes... uncertain beginnings to a triumphant victory."
Cosmic Egg will hit stores October 27th, and is available on iTunes now along with the single "New Moon Rising."
"Transmissions From The Cosmic Egg: Episode 3":


Fight scene from
Riki-Oh: The Story of Ricky
Most Ridiculous Fight Scene Ever:


Check out the new TV spot for
Madonna
's Celebration CD. The Queen of Pop's Ultimate Hits Collection is due out next week on September 29th and features digitally remastered versions of "34 songs that changed the world" plus 2 brand new tracks. The release will also be available as a single CD as well as a Premium Version which will include the Celebration Video Collection DVD.
"Madonna - Celebration":


The wait is finally over for fans of
Three Days Grace
. The bands third album,
Life Starts Now
, is out now! It's not too late to order one of the deluxe packages from the official Three Days Grace website, which features digital and physical copies of the album, exclusive downloads, smashed guitars from the guys and more. Otherwise, pick up a copy of Life Starts Now in stores or on iTunes.
Also new from Three Days Grace is a music video for the song "Break," featuring the band, a lot of rock, and a lot of paint. "Break" is the first single off the "Life Starts Now" and is currently climbing the rock charts...
"Break:"

"Repeaterbeater" the second single off of
Mew
's newest, critically acclaimed release,
No More Stories...
, finds the trio under the magic spell of a priest in a haunted Victorian house in Copenhagen. Check out the video below....
"Repeaterbeater" Short Version: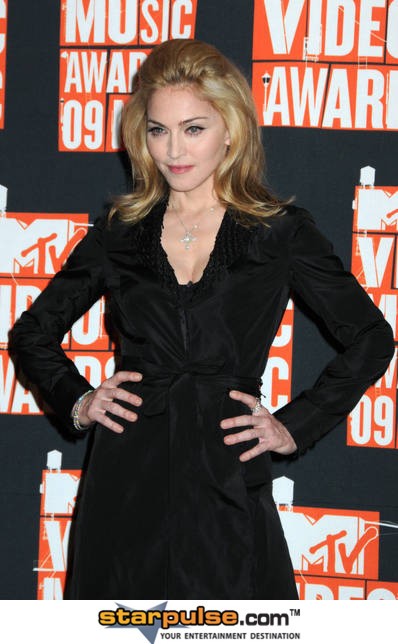 Image © Janet Mayer / PR Photos