'Saturday Night Live' Targets The Kardashians With 'Kim's Fairytale Divorce' (Hilarious Video)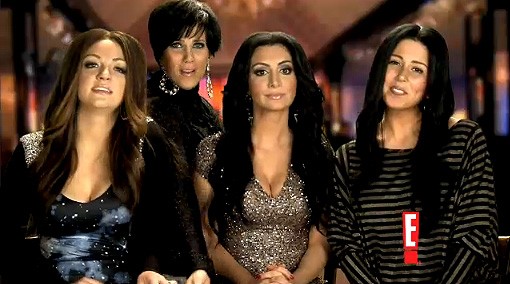 With Kim Kardashian's divorce making all the headlines for the last week it was only fitting for Saturday Night Live to poke fun at the [less than] surprising news on this week's show.

SNL regulars Nasim Pedrad, Abby Elliott and Vanessa Bayer - who have already perfected sisters Kim, Khloe and Kourtney in their recurring Kardashian skits on the show - knocked another one out of the park with their hilarious "Kim's Fairytale Divorce."

You've already seen Kim's wedding special and now you don't want to miss this all-access pass to Kim's divorce from NBA basketball player Kris Humphries.

Kristen Wiig joins in as Kim's mom, Kris Jenner and host Charlie Day (It's Always Sunny in Philadelphia) turns up as Kim's divorce lawyer.

This is one you shouldn't miss, check it out below!
Check out last year's funny SNL skit, 'Happy Holidays from Kim, Kourtney and Khloe' here!