'Saturday Night Live' Season 40 Host Predictions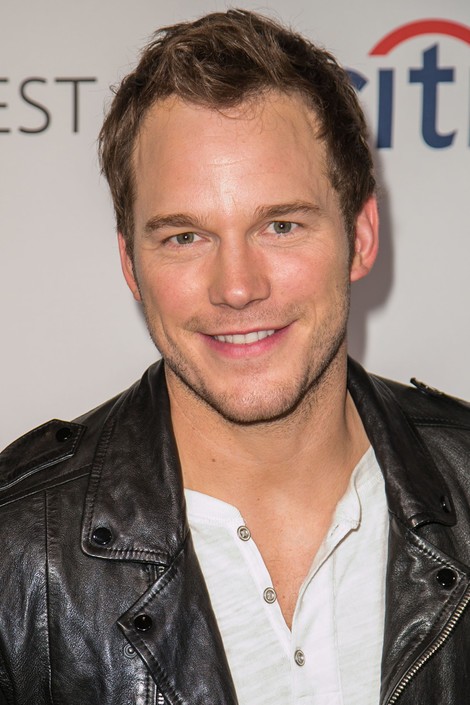 The season 40 premiere of "Saturday Night Live" is a little less than a month from now (September 27), which means it is time to start speculating how this year of the sketch comedy institution will shake down.  To get that going, I will be predicting Season 40's hosts and musical guests.  I think of the guests of "SNL" as a sort of time capsule of who is big in entertainment during any given season – so who will be big in 2014-2015?  I will start with the hosts, and my MG picks will follow soon.
The hosts tend to fit in a few particular categories: performers who are coming off a successful summer, actors starring in a current hit movie, TV stars, and the regulars (who may or not be currently promoting something).  There are a few other categories that do not apply quite as often that I have combined under the umbrella term "Other."
Hot Summer
Chris Pratt is the star of the biggest movie of the year ("Guardians of the Galaxy"); he could become the first "SNL" host from the cast of "Parks and Recreation" besides Amy Poehler (and Rob Lowe, who hosted prior to "Parks").  Three-time host Scarlett Johansson could make it four after not just a hot summer, but an entire hot year, with critical and box office acclaim in a handful of films.
Current Hit Movie
Newest 5-Timer Club member Ben Affleck will be starring in an Oscar contender this October ("Gone Girl"), just as he did two years with "Argo," and the success of that film led into his last hosting stint.  Jennifer Lawrence hosted once before in 2013 and acquitted herself nicely; with the latest "Hunger Games" coming out around Thanksgiving, she could very well be asked back.  Speaking of stars of YA dystopian franchises, Shailene Woodley's star has been steadily rising, and the sequel to "Divergent" comes out in March. One of the biggest hits of the fall looks to be "Interstellar," with a cast filled with several potential hosts, particularly Anne Hathaway, one of the most popular hosts of the past 10 years, and Matthew McConaughey, who is in the midst of the most successful stage of his career.  Steve Carell was a memorable 2-time host; he could return on the wave of Oscar buzz for "Foxcatcher."  Looking ahead to the end of the season, there are a couple of major sequels opening in April and May.  From "Fast and Furious 7," I think the most likely guest is Dwayne "The Rock" Johnson, who has hosted 3 times since 2000.  And from "Avengers: Age of Ultron," I like the chances of Chris Evans, hot off his recent solo turn in the latest "Captain America."  "SNL" has been generous with asking its alumni back; Jason Sudeikis left in 2013 and could very well stop by to promote "Horrible Bosses 2."  It might be wishful thinking to think that anyone from "Community," now that it is no longer on NBC, could host "SNL," but Alison Brie's movie presence is increasing, and she will be co-starring with Will Ferrell in "Get Hard" in March.
TV Stars
Amy Poehler has returned as host once before; I predict that she will do so again to coincide with the final season of "Parks and Rec"  (although it is worth noting that Tina Fey did not host during the last year of "30 Rock" … though she did host the following season).  Seeing as Fred Armisen is still on TV shows produced by Lorne Michaels, he can probably return whenever he wants to.  There were nine years in between Kevin Spacey's first and second hosting appearances; if he hosts this season, there would be a similar gap between his second and third stints.  "SNL" has recently been taking guest suggestions on Twitter and Facebook, which bodes well for TV's Sherlock, Benedict Cumberbatch, whose legion of fans are rabid on the Internet.  Peter Dinklage has already cameoed as "Peter Drunklage"; surely he can be upgraded to hosting duties.  Lizzy Caplan is one of the biggest stars on pay cable with "Masters of Sex," and her comedy background ("Mean Girls," "Party Down") makes her an intriguing host option.  "Oprhan Black" may have a relatively small BBC America-size audience, but it is buzzy enough that Tatiana Maslany could get the call to Studio 8H.
The Regulars
There is a 40th Anniversary special set to air in February, which makes me think that some frequent hosts may opt to appear for only that and decline hosting this season.  Still, Jon Hamm – my choice for the best host of the past 10 years – ought to stop by to coincide with the last season of "Mad Men."  Alec Baldwin may have declared his retirement from public life, but if anyone could get him to change his mind (if only temporarily), it's probably Lorne Michaels.
Other
Bill Hader may not have anything huge in the near future (though the indie flick "The Skeleton Twins," with Kristen Wiig, looks intriguing), but he is beloved enough that he does not need a huge reason to return just a couple years after ending his tenure.
Others Considered: Chris Hemsworth, Jessica Chastain, Robert Downey, Jr., Will Ferrell, Jeff Daniels, Cameron Diaz, Martin Freeman, Channing Tatum, Mila Kunis, Vin Diesel, Seth Meyers, James Spader, Debra Messing, Joel McHale,Melissa McCarthy, Zach Galifianakis, Paul Rudd, Ariana Grande