'Saturday Night Live' Pokes Fun At Brad Pitt's Chanel Commercial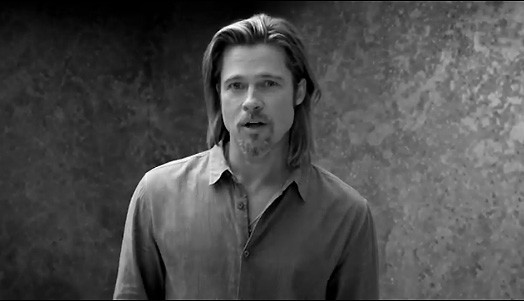 Saturday Night Live made some laughs at Brad Pitt's expense when they featured not one, but four takes on his smoldering, black and white commercial for Chanel.

To be fair, Pitt made himself a target with nonsense in the original commercial like "It's not a journey. Every journey ends. But we go on. The world turns and we turn with it. Plans disappear. Dreams take over. But wherever I go, there you are. My look. My fate. My fortune. Chanel No. 5 - inevitable."
First, Pitt (played by Taran Killam) works for Chanel:
Then he heads south of the border for Taco Bell. But it goes way downhill from there when Pitt mugs for dog condoms and a tattoo removal service usually advertised on subways.