Satechi 12-Port USB Hub [REVIEW]: Essential for Gadget Lovers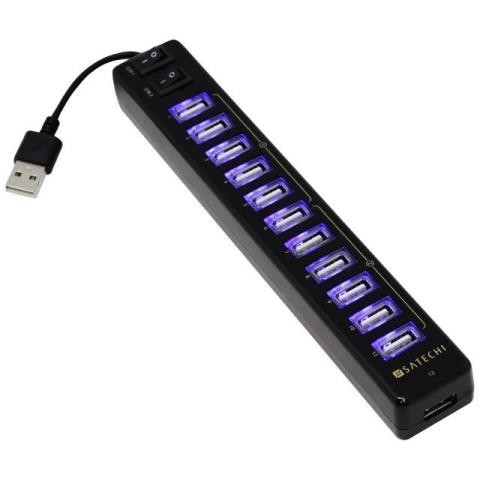 We're starting to review more and more tech gadgets here on Starpulse and a lot of them are powered via USB. Rather than plug and unplug things in the back of my computer regularly, I wanted to get a new USB hub.
Enter this 12-port one from Satechi. It's got a two switch design that allows you to turn on/off half of the ports at a time. Each port, when something is plugged into it, lights up with a blue LED indicator. (If your computer is in your bedroom like mine, you'll want to turn them off at night because they are bright.)
The USB hub is powered by an external power supply and you can even daisy-chain up to 127 separate USB devices. Not sure I'll be doing that, but I've already got half of the hub being used and I've had it less than 48 hours.
Satechi says it's compatible with Windows 98SE/ME/2000/XP/Vista/7, but I found it worked with my Windows 8 machine just fine. It's also Mac and Linux compatible.
The 12-port USB hub from Satechi is available now at www.satechi.net for $29.99.
* Disclosure: A USB hub was provided by Satechi for the purposes of this review. *