Sarpa Salpa (Links & Stuff)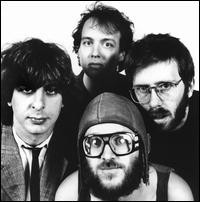 Check out some of the best links and viral videos found around the web today. And be sure to visit our
On the Web
section where we're constantly adding interesting links all the time.
YOU can even add links to stuff you find out there now, like interesting articles, cool YouTube videos, strange news, interesting photo galleries, and, well, just about anything!
World's biggest Black Sabbath fans, hands down:

11 Unbelievably Insensitive (and Often Racist) Holiday Advertisements
- 11 points
Cheerios is a drug according to the geniuses running the FDA
- Yahoo!
How not to clean your paintball gun
- Today's Big Fail
Kristen Bell is a little short for a stormtrooper, but looks totally hot in a gold Princess Leia bikini
- IDLYITW
Fish that triggers hallucinations found off British coast (but it's probably not the first time a Phish has triggered hallucinations)
- Telegraph
A meeting of the minds
- Bitten & Bound
Kong Kardashian is a mermaid
- IDLYITW
10 WTF quotes from Megan Fox
- some shady blog
Color-Shifting Cuttlefish Inspire TV Screens
- Discovery
Microsoft readies an all-out war on the iPod; PC World tells you how misleading and stupid their ad dept is
- PC World
"Mega Shark vs Giant Octopus" trailer (takes a minute to load, but well worth it!):

"When I first told my mom she was like, 'Oh dear, oh dear... in college...' (I was like), 'Yeah mom, I've done the math.'"
Tim Allen
's mother worried he was too old to become a father at the age of 55. The actor and his wife Jane Hajduk welcomed a baby girl named Elizabeth in March. Allen also has a 19-year-old daughter, Katherine, from his first marriage to Laura Deibel.
"It's better than being hated and spat upon like a banker."
Tom Hanks
doesn't mind being referred to as the nicest man in Hollywood.
Rap mogul
Jay-Z
will launch his first sneaker design this summer as part of his Rocawear fashion line. The R+Evolution will hit stores in June.
Phish: triggering hallucinations since 1984
Image © C. Taylor Crothers

Like what you see? There's lots more of this stuff in Starpulse's
On the Web page!
And don't forget to bookmark the
On the Web
page and check back often for some of the hottest, funniest, interestingest and craziest stuff on the web!
What do you think of these links? Interesting? Funny? Sexy? Stupid? Post your comments below!
And head over to our
On the Web section
to submit stuff that you've found and want to share!